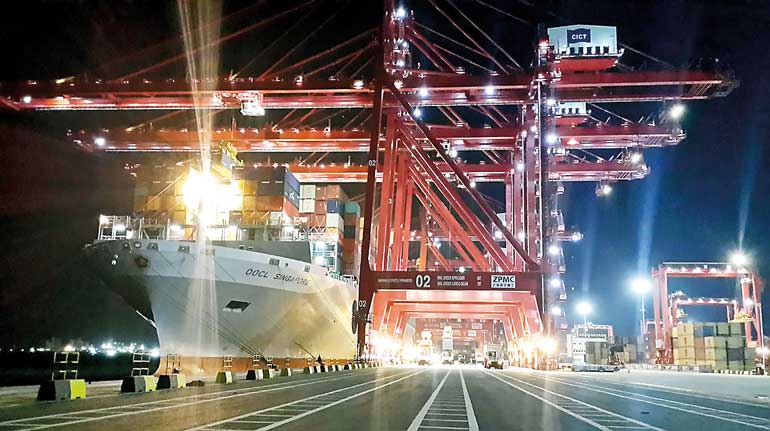 Colombo International Container Terminals (CICT) has become the first terminal operator in the Port of Colombo to implement 'e Boat Notes' in collaboration with Sri Lanka Customs, breaking new ground in efforts to reduce paper in export documentation.

Usually running to about four pages per container, the Boat Note is generated by the Export Facilitation Centre and is required for a terminal operator to load an export container. With CICT's Terminal Operation System (TOS) being linked to the systems of Sri Lanka Customs, the Boat Notes of Sri Lankan exporters can now be sent electronically to CICT.

Officially termed an electronic CDN message by the Customs, the e Boat Note will enhance efficiency, expedite the process and reduce manpower requirements while significantly reducing use of paper.

"Although CICT only just completed its second full year of operation, wehave implemented several initiatives to reduce the volumes of paper generated in our documentation processes," the company's CEO Ray Ren said. "We are delighted to be the trailblazer in the use of e Boat Notes in the Port of Colombo, and hope that the other terminal operators will follow our example. We are grateful to the Sri Lanka Customs for its partnership in this initiative."

Among other paper-saving initiatives implemented by CICT are electronic invoicing, on-line payments to shipping lines and on-line payments to consignees.

CICT, which commenced full operations in April 2014, manages the Colombo South terminal of the Port of Colombo, the first and currently the only deep water terminal in South Asia equipped with facilities to handle the largest vessels afloat. In another initiative to reduce the impact of its operations on the environment, the company has launched a $ 10 million programme to introduce the 'Green Port' concept in the Port of Colombo, by converting the full fleet of the company's diesel operated rubber-tyred-gantry cranes to electricity driven rubber-tyred gantry cranes (E-RTGs).

The E-RTGs will have zero carbon emissions and reflect CICT's commitment to reduce greenhouse gas emissions in the Port of Colombo and the maritime industry as a whole.