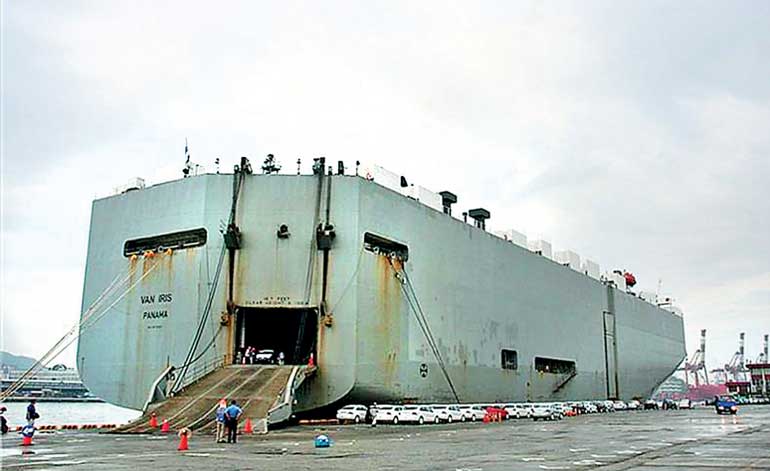 Text and pix by P.D. DE SILVA

The Board of Directors of ABC Shipping Ltd., local agents for 'K' Line invited the management and staff of VECV Lanka Ltd., the agents for EICHER trucks and buses in Sri Lanka and their clearing agents Scanwell Ltd., to observe how their vehicles are handled aboard the 'K' Line car carrier MV Van Iris recently.

MV Van Iris arrived at the Port if Colombo with 747 domestic-use vehicles from the Port of Bombay on 5 August. The vessel had docked at the Magampura Port in Hambantota the previous day for the transshipment of 137 vehicles. The commercially important visitors were welcomed aboard MV Van Iris and guided around the vessel by its skipper Captain Baizeed A Khan. Among those present were ABC Shipping Ltd. Chairman John Shiran Dissanayake, Managing Director Wasantha Thalagala, General Manager Tressel Silva, DGM Reggie Dias and Business Controller of VECV Lanka Ltd. Shashikant Chavan.