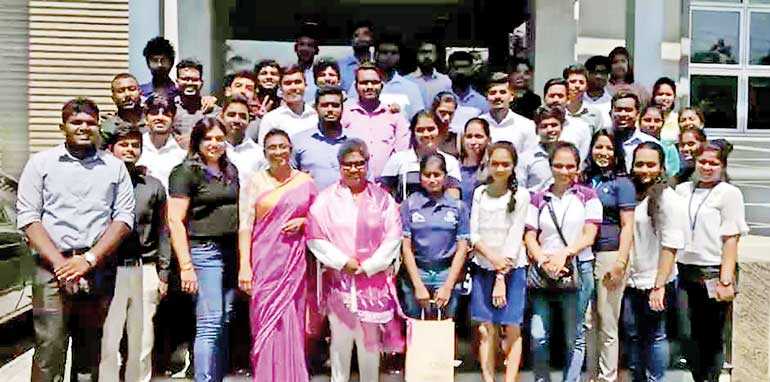 WiLAT organised a field visit to Regency Teas Ltd. on 1 November 2019 for a study and experience tour on the supply chain value in the tea sector. It was a much-awaited experience as Regency Teas opened up its newly built state-of-the-art facility to the CILT students to enhance their experience and knowledge.
It was indeed a very informative tour to the students, and Regency Teas management was delighted to have them on the knowledge sharing tour. The company history expands up to 22 years and specialises in supplying value added tea products to the world.

General Manager Operations Amali Mudunkotuwa Mendis, who is also an Executive Member of the WiLAT Exco 2019/20, gave a brief description about the history of Regency Teas with the product presentation before the factory visit to give some insight about the production and the operation.

Students were taken around the factory. All production points from receiving, finished goods and to loading were explained with details by Factory Manager Sudesh Nanayakkara. Over 35 students took part in this tour.

The main objective of WiLAT is to promote and encourage the art and science of logistics and transport. WiLAT is a part of an ever expanding global network within CILT. The global launch of WiLAT was held on 3 June 2013 in Sri Lanka during the CILT international convention. Currently, WiLAT is present in 20 countries with over 2,000 members in the global network which is expanding rapidly. WiLAT Sri Lanka is one of the five pioneering fora of the global network and was established on 21 March 2013.