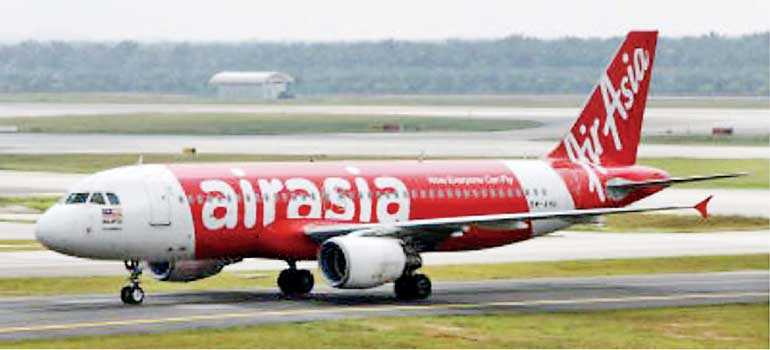 Reuters - AirAsia Group reported a surge in second-quarter net profit on the back of a tax benefit, but operating profit fell sharply as fuel and maintenance costs increased.

The Malaysian budget carrier said that net profit for April-June rose by 147% to 361.8 million ringgit ($88 million). However, that was mainly thanks to a one-off tax benefit from the sale of aircraft last year and masked underlying challenges, particularly for long-haul arm AirAsia X, which swung into the red.

While group revenue rose 10.3% in the second quarter from a year earlier to 2.62 billion ringgit, net operating profit fell nearly 18% to 324.8 million ringgit.

AirAsia's load factor, or the percentage of seats filled, fell by 3%age points to 86% on average at its operations in Malaysia, Indonesia and the Philippines that are consolidated for accounting purposes.Capacity at those airlines expanded by 12%, outpacing growth in passenger volumes.

Higher fuel prices weighed, particularly on AirAsia X Bhd where they increased by around 25% from a year earlier. The unit reported a second-quarter loss of 57.5 million ringgit, reversing a profit of 47.4 million ringgit a year earlier.

AirAsia plans to add five more aircraft to its fleet through operating leases in the second half of 2018 and deploy them to AirAsia X Malaysia and AirAsia X Thailand, it said in a statement.

A month ago, AirAsia X placed an order for 100 A330neo passenger jets worth $30 billion at list prices, with deliveries scheduled to start in the second half of 2019. AirAsia X is Airbus' biggest customer for the long-haul widebody aircraft.

Group CEO Tony Fernandes said in a series of tweets in July that AirAsia X will pursue an IPO of its Thai arm "soon" as it looks to restructure itself into a group holding company along the lines of its parent AirAsia Group.