The Navy Tug being lifted and docked at the Walkers Colombo Shipyard on Friday evening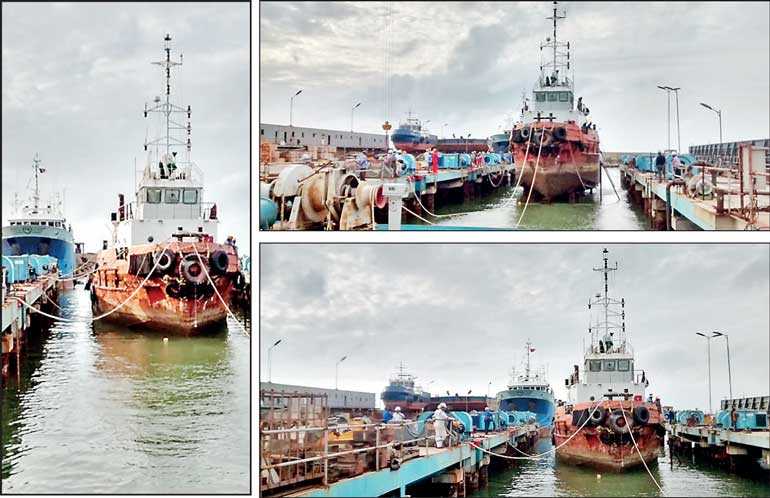 ---
Text and pix by

P.D. De Silva

The Sri Lanka Navy has come forward to keep Walkers Colombo Shipyard operational by entrusting the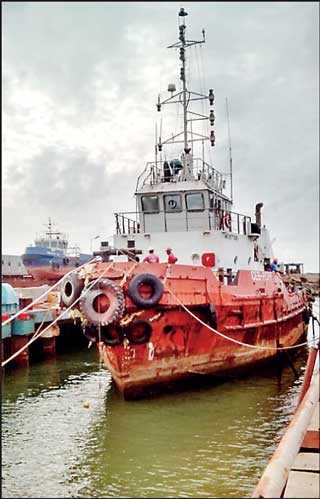 company to lift and dock their fleet of tugboats.

The Walkers Colombo Shipyard a subsidiary of MTD Walkers Group has remained operational even though a local bank took over its assets recently as the company had defaulted on a $ 5 million loan.

The first of the Navy's fleet of tug boats the 29 metre long Navy Tug 502 (CEB-PCPP T-2) with a gross tonnage of 513 tons was lifted and docked by the shipyard last Friday. The ship-lift at WCS is capable of lifting crafts up to 65 metres in length and 14.5 metres in breadth with a maximum weight of 1,250 metric tons.