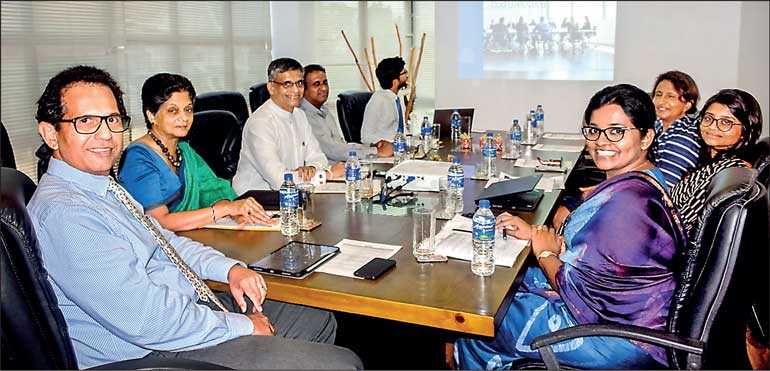 Board of Directors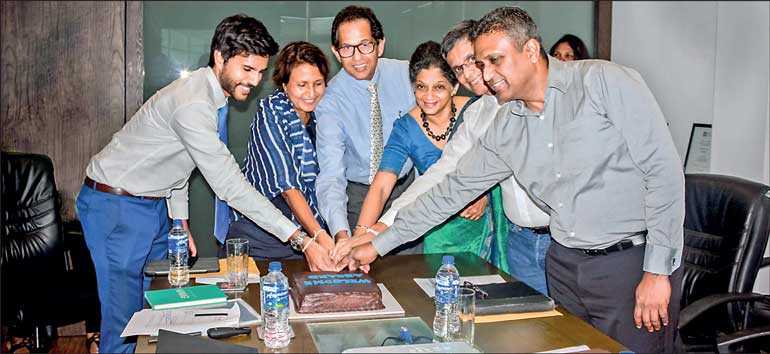 Cake Cutting
---
At the very inception, Lanka Shipping and Logistics (LSL) started off with working on ship's agency, freight forwarding and project logistics functions as the three key working elements of this organisation.

Having industry stalwart Saliya Senanayake (FCILT) at the helm, has continued to take this LSL ship to deep waters braving all odds against the multinational giants in the industry. Going down memory lane, Saliya remembers the humble beginnings of his organisation and now stands tall, very proudly looking at all the achievements and peaks LSL has conquered both locally and globally.

Time has passed and as in every successful organisation, there is always a succession plan to take the organisation to the next level and tier. Ananda Senanayake who joined his father seven years back and being groomed in shipping and logistics, is now ready to take over more and more responsibilities on his shoulders. Ananda recently was bestowed with the 'Young Person in Shipping Award' by The Maritime Standard (TMS) Awards held in Dubai October 2019. In addition to his BSc at Warwick University in the UK, he is also a Member of the Institute of Chartered Ship Brokers (MICS) and Chartered Member of the Institute of Logistics and Transport (CMILT).

As a progressive company should always do, LSL has consulted KPMG/professionals to bring forth an independent board to overlook and help in the company's transformation and growth.

This board includes independent professionals who have had excelled in their own trades/industries will guide the company by setting standards and ensuring results are met.

The new board consists of Deepal Sooriyarchchi, Indira Malwatte and Ranil de Silva together with Saliya and Ananda.

Saliya Senanayake will now be the Group Chairman and Ananda Senanayake will be the Managing Director/CEO of the company. LSL plans to start its 10th year anniversary celebrations building up momentum towards the big day which is 1 September. Apart from the new board and succession plan, the other key points of many initiatives to move on to the next decade is the opening of the branch offices in Male, Maldives and at the Port of Hambantota.

Establishing OceanServe Lanka Ltd. which is the ship supplies arm, ensure LSL to be one-stop solution for all LSL clients and is another initiative to bring LSL to the next tier in 2020 and years to come. Understanding the need to have a professional set up for the ship supplies industry in Sri Lanka and in order to compete with the likes of Dubai and Singapore, LSL will drive OceanServe with both local and overseas professionals and partners.

As per the spokesperson for LSL, the sea is not calm and winds are not fair but the destination is clear, it's all about braving the obstacles; hold fast and steer the helm in the right direction.