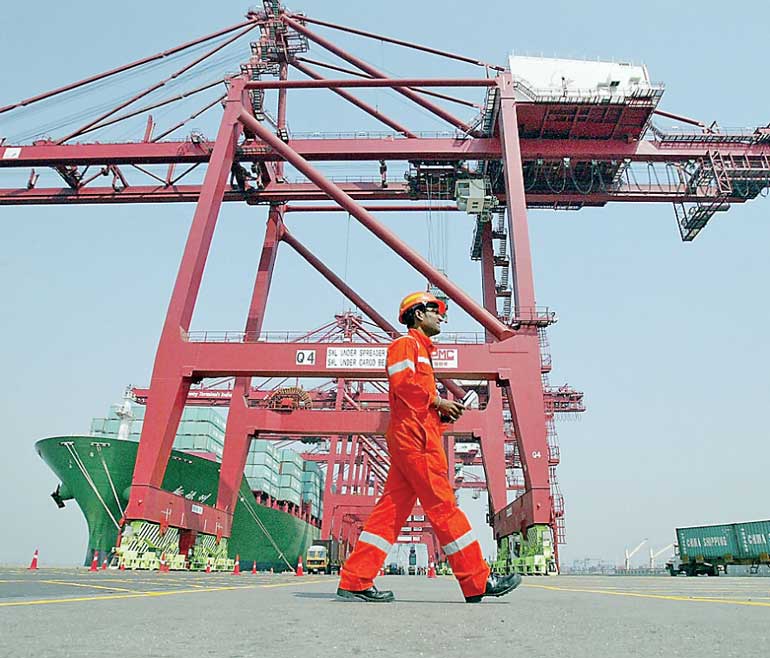 The Fourth Container Terminal (FCT) of Jawaharlal Nehru Port Trust has been inaugurated in Mumbai following the completion of the first construction phase.
Shri Narenda Modi, India's Prime Minister, inaugurated the terminal on 18 February.

The addition of the FCT would double the capacity of port by 2022, by which time the port is expected to handle 10 million TEUs.

Described as India's largest container terminal, FCT will add a capacity of 2.4 million TEUs per year in the first phase and 2.4 million TEUs in the second.

FCT has been developed on the Design, Build, Fund, Operate and Transfer (DBFOT) basis for a concession period of 30 years at an estimated cost of INR 79.15 billion ($1.23 billion). The foundation stone for the project was laid in October 2015.

Once completed, the terminal will be able to handle the biggest containerships utilising a quay length of 1km and cranes that can reach 22 rows wide or greater. It will be able to handle three containerships simultaneously.

The terminal will be also linked to the rail freight corridor and will be able to receive about 350 containers per rake.

The construction of the terminal is part of the country's Sagarmala program aimed at developing ports in India. Under Sagarmala, 101 projects have been planned in Maharashtra. Out of these, 5 projects have already been completed and 58 projects are under various stages of development.

On the occasion of the inauguration ceremony, the Prime Minister said globalisation is a reality of our times and to keep pace with globalisation, top quality infrastructure is needed.

"The Sagarmala project is ushering not only development of ports but also port-led development," he stressed.