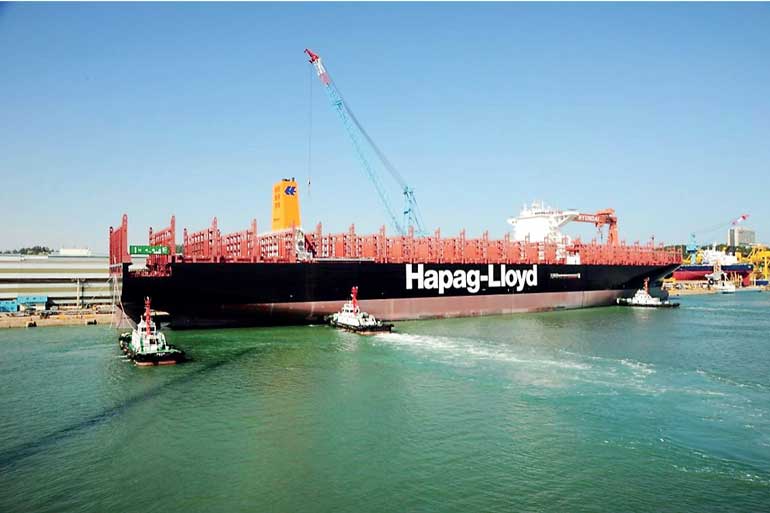 Hapag-Lloyd has recently received an additional state-of-the-art 15,000 TEU vessel. The "AFIF" was handed over to Hapag-Lloyd's Ship Management by Hyundai Samho Heavy Industries (HSHI) in South Korea.

The 369-meter-long and 51-meter-wide vessel was delivered in perfect condition. It confidently sailed out of the port, and has already completed its maiden voyage to Busan. The "AFIF" will be deployed in Hapag-Lloyd's Far East Loop, and the ports it will call at include Shanghai, Rotterdam, Hamburg, Antwerp and Southampton.

The "AFIF" is the last of the eleven 15,000 TEU ships that UASC has brought into the combined company. However, it is the first of them to already be sailing with Hapag-Lloyd's colours and design. As a result of the merger, the average capacity of vessels in the fleet has risen by almost 1,000 TEU, from 5,860 to the current 6,840 TEU.

Moreover, the "new" Hapag-Lloyd has the youngest fleet among all of its large competitors. As a result of the merger, the average ship age has dropped from 8.5 to 7.2 years. In contrast, the vessels of the 15 leadings companies in the sector have an average age of 8.3 years. The many young ships represent a genuine competitive advantage because their modern technology and intelligent design allow to them sail in an especially fuel-efficient manner. As a result, in addition to cutting Hapag-Lloyd's bunker expenses, this also helps reduce emissions that are harmful to the environment.

Following the merger, Hapag-Lloyd has 230 vessels, including six ultra large container vessels (ULCVs) with capacities of 19,870 TEU and 11 vessels with capacities of 15,000, including the "AFIF".