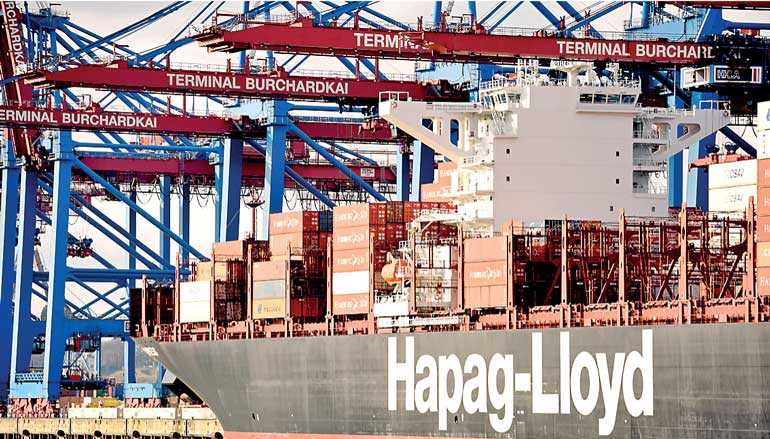 Costs to be cut as fuel costs outweigh freight improvement
Impact of merger activity seen materialising only slowly
Mid-term fundamentals positive, but trade wars a threat
FRANKFURT (Reuters) - German shipping company Hapag-Lloyd is cutting costs to cope with a rise in fuel prices that led it to slash full year earnings forecasts last month, its chief executive told shareholders last week.

"Major cost positions have risen more than initially expected and are pressuring operating margins," CEO Rolf Habben Jansen said in Hamburg.

"We are responding short-term to this development through forceful cost management and will keep Hapag-Lloyd competitive this way," he added.

Among the measures being taken are accepting more valuable cargo, trying to reduce terminal contract costs and stripping out economically inefficient ship systems, he said.

The effects of recent industry mergers have yet to be felt as the integration process is only just starting, he added, referring to a merger in April of three Japanese rivals and Chinese approval for COSCO Shipping Holdings' takeover of Hong Kong peer Orient Overseas International.

Habben Jansen made no mention, however, of a Reuters report on Monday that bigger French rival CAM CGM had made a merger approach, which sent Hapag-Lloyd shares up to 10% higher.

Hapag-Lloyd in June cut its full-year profit forecast, saying freight rates had recovered more slowly than expected, while fuel costs had ballooned as global oil prices respond to supply disruptions and tightness.