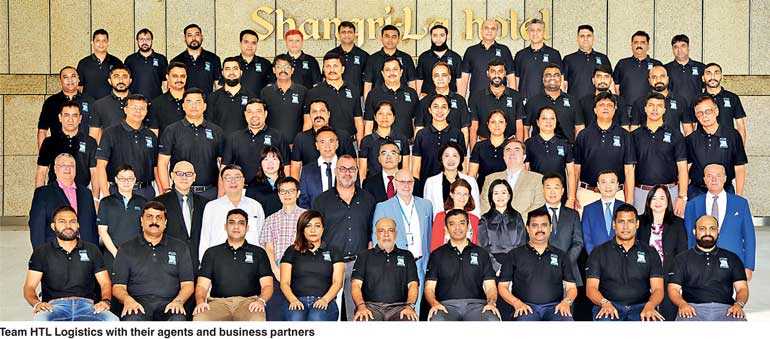 HTL Logistics, a global logistics provider with a superiority of covering all aspects of freight forwarding celebrated 40 years of excellence at a grand ceremony held at the Shangri-La Colombo recently. HTL Logistics continues to cover all aspects of the Supply Chain from Ocean/ Air Freight forwarding, Customs Brokerage, Warehousing, Trucking, and Fifth Party Logistic Model (5 PL).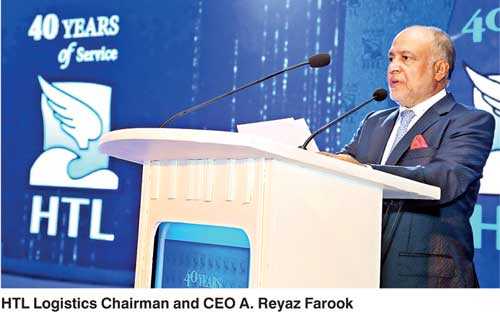 Renowned for its humble beginnings in Sri Lanka servicing the betel leaf industry, HTL Logistics has pioneered the freight forwarding trade during their journey. Today, HTL Logistics is an established company spanning the Indian subcontinent in Sri Lanka, India, Pakistan, Bangladesh and East Africa handling a cross selection of products that include fashion garments, pharmaceuticals, light engineering goods, tuna fish and more.

Commenting on celebrating 40 years of excellence, HTL Logistics Ltd. Chairman and CEO A. Reyaz Farook said, "It has been a joyous journey and to establish HTL Logistics as the foremost freight forwarding company in Sri Lanka to reach a milestone of 40 years in the industry gives us a lot of pride. The success we have garnered is a tribute to our professionalism and the level of commitment by our operational teams who have performed year after year. We have always aligned ourselves to the ever changing and challenging needs of our clients and supported them with the best of our abilities. HTL Logistics has progressed vastly into new territories and we are continuously looking at expanding our footprint, thereby our services now include freight forwarding for airfreight, ocean freight, customs clearance and are on the verge of expanding our growth in warehousing and distribution. Following this milestone, we will further enhance our market presence in the Indian Subcontinent by offering a complete portfolio of logistic services with a focus on adding value to its customs supply chain processes by providing tailor made logistics and supply chain solutions to our customers."

As the global freight and logistics industries merge, HTL Logistics has an extensive network of partners throughout the world by providing a customer experience second to none. With its combined strength and long-standing network relationships, HTL Logistics is now poised to enter a paradigm of excellence, becoming the strongest regional player in the Asia region, providing a full-featured logistics solution on a single point of contact by upholding their motto of 'Honesty, Trust, Loyalty'.

HTL Logistics LTD presently, operates over 36 offices in Sri Lanka, India, Pakistan, Bangladesh, Myanmar, London, Hong Kong, Madagascar and Mauritius. Furthermore, HTL Logistics is being represented by agents around the globe.