The fourth Global 7000 flight test vehicle took off from Bombardier's facility in Toronto last week.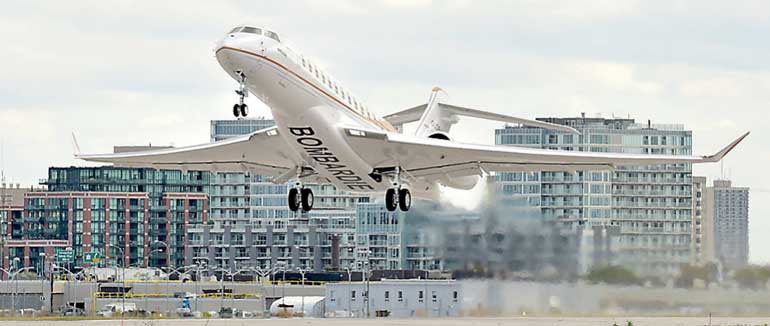 Bombardier Global 7000 FTV4 takes off on maiden flight
Equipped with a cabin interior, FTV4, also known as the 'Architect', will be used for interior validation testing and to confirm the comfort, connectivity and productivity that Bombardier customers will experience.

The Global 7000 aircraft has a long-range capability of 7,400 nm (13,705 km) at M 0.85. It can fly eight passengers non-stop from London to Singapore or Dubai to New York with a maximum operating speed of M 0.925.