Emirates, the world's largest Airbus A380 operator, will receive its milestone 100th A380 aircraft on 3 November.

Over 80 million passengers have flown on the superjumbo in the nine years since it first joined Emirates' fleet.

Today, Emirates flies the A380 to over 45 destinations spanning Africa, Asia, Australasia, Europe, the Middle East, and the Americas.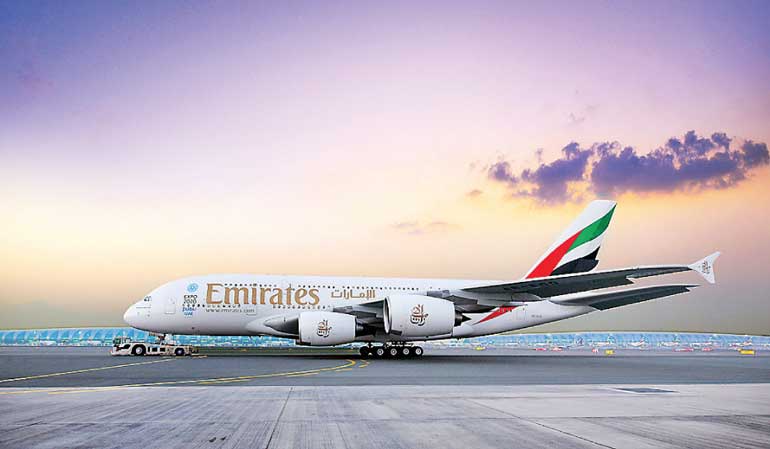 "The A380 has been, and continues to be hugely popular amongst our customers, many of whom deliberately plan their travel so that they can fly on it. But we don't rest on our laurels and continually invest to enhance our product so as to continue offering our customers the best possible inflight experience," said Sir Tim Clark, President Emirates Airline. "Our frequent flyers will have noticed countless improvements onboard over the years, ranging from minor updates such as the addition of in-seat USB and HDMI ports, to bigger cabin overhauls where for instance we relocated the central overhead luggage bins to create more spacious cabin on the upper deck, and when we introduced bigger and better inflight entertainment systems, amongst many other initiatives."

On the ground, Emirates has also worked closely with stakeholders to launch and operate an A380-dedicated airport concourse with 20 gates offering direct boarding from the airport lounge, and one of the world's most advanced engineering centres which include six heavy maintenance hangars, paint shops, and the capability to completely overhaul an A380.

Emirates also introduced the world's first 2-class configured A380 in November 2015, making it the highest-capacity plane in the world with 615 seats on board. With its inaugural A380 flight in 2008, Emirates introduced several industry firsts including its iconic A380 Onboard Lounge and First Class Shower spa.

The Onboard Lounge remains one of the biggest draws of the aircraft to date, and is arguably the most popular spot at 40,000 feet. It has gone through several successive and subtle changes, such as the introduction of electric window blinds, before a brand new look was unveiled last July.

The First Class Shower spa, catering exclusively for the 14 passengers travelling in Emirates' First Class private suites, continue to generate as much curiosity and buzz today as when first launched. Since Emirates blazed a trial for the ultimate shower spa experience, only one other commercial airline has offered a similar facility in the sky. With nearly 100 A380s in its fleet, safe to say that if anyone is taking a shower at 40,000 feet, chances are it's on an Emirates A380.

The entire A380 fleet has also been fitted with connectivity to allow for free 20mb of Wi-Fi throughout the cabin, and in June of last year, the first A380 was fitted with Live TV allowing passengers to watch news and sports matches live on board.