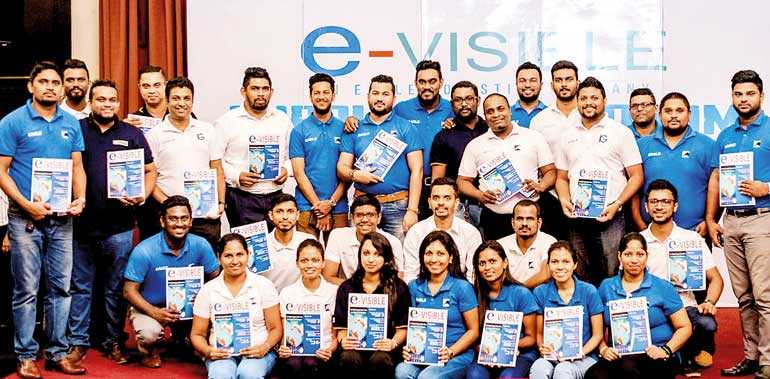 For the first time in Sri Lanka, supply chain logistics provider Eagle Logistics launched e-VISIBLE magazine to the supply chain industry last week at a forum it had organised, to its customers on 'strategic outsourcing in supply chain'. e-VISIBLE magazine will cover articles from supply chain professionals in and out of Sri Lanka which will help readers to get knowledge in supply chain processes at different levels.
Asanga Weerackody, creator and the managing director of Eagle Logistics said, "This is another product by our supply chain arm e-VISIBLE and I believe that this magazine will be a central point to all supply chain professionals to share their knowledge in Sri Lanka."

At this forum e-VISIBLE magazine team presented the first set of copies to ISMM Vice President Sarath Gamage and ISMM General Secretary Jayantha Gallehewa.