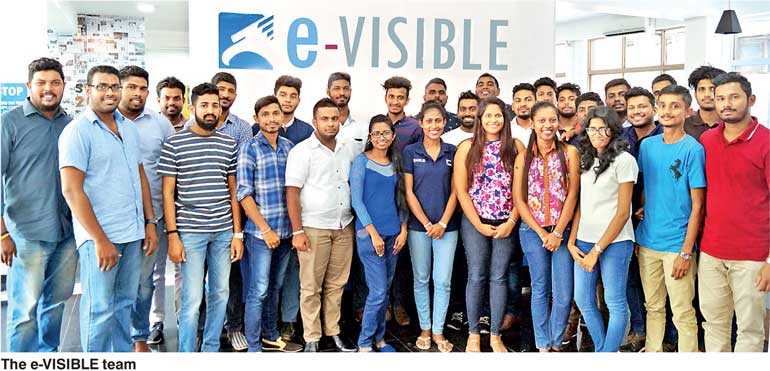 Eagle Logistics Colombo rebranded their 4PL division as e-VISIBLE in order to cater to a wider area in supply chain logistics.

e-VISIBLE has the biggest client base of 4PL in Sri Lanka, serving some of the multinational companies who work towards consistent improvements in their supply chain activities. During the last seven years of 4PL service, e-VISIBLE understood that these companies who do best supply chain practices are looking for a single interface between them and all their multiple logistics service providers.

e-VISIBLE CEO Asanga Weerackody explained that these companies, 7 years ago, looked forward to get rid of the burden of running a shipping department, and now need to get rid of total post and pre functions of logistics, which start from the time they raise a purchase order and up to the time its reach their client. "This is the reason we have decided to rebrand this product, through which we look forward to offer different services, such as customs compliances, product licence, supplier evaluations, logistics consultation, etc., other than the shipping desk," he said.

Further, he added that Best-in-class companies are realising that they can utilise the specialties of their own employees, while outsourcing logistics to professionals. "We have become professionals in this area now, and we are investing in specialists from different trade lanes, who are capable of taking care of these functions for our customers."

e-VISIBLE currently operates from 11 multinational companies in Sri Lanka with a staff strength over 40 people.