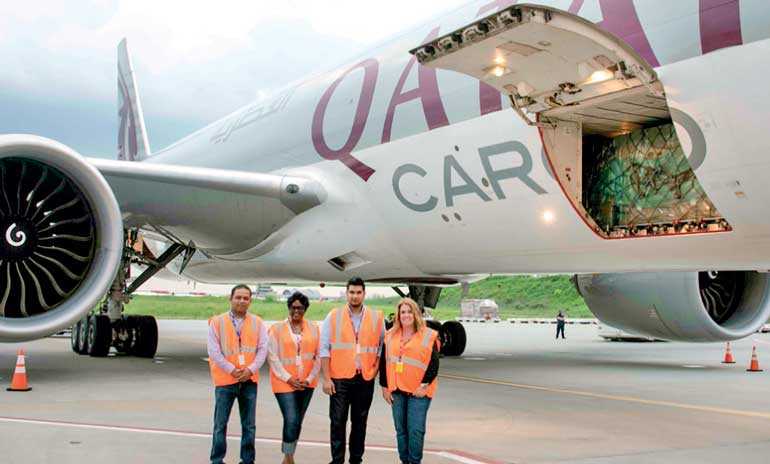 Global logistics provider EFL recently launched an exclusive weekly charter to Pittsburgh, USA as part of its continuous efforts to develop innovative solutions for global brands. The inaugural shipment of over 90 tonnes was moved on a Boeing 777 freighter operated by Qatar Airways Cargo from Doha to Pittsburgh International Airport in Moon, Pennsylvania.

EFL's expertise in designing fit-for-purpose air freight solutions is clearly demonstrated with this latest initiative which offers customers a total transit time of 72 hours to get cargo from Asia and move it out the same day to regional distribution centers and retail stores in the US. For global brands, cargo can be consolidated from multiple sourcing markets enabling them to drive increased efficiencies and leverage on just-in-time inventory models to optimise the supply chain.

As more customers opt for speed to market solutions, the launch of this weekly pit service follows the hub and spoke model and will facilitate capabilities of providing time definite deliveries in USA's largest cities.

The collaboration with Qatar Airways Cargo enables EFL offices in the Far East and Indian subcontinent to access capacity without any interruption and provides customers the opportunity to feed larger volumes and enjoy 100% flown as per planned performance. Furthermore, the geographical position of Pittsburgh offers a unique advantage where onforwarding to primary customers in the East and the Mid-West can be fulfilled overnight.

EFL Group CEO S. Senthilnathan said: "As a customer-centric company, we are honoured to have collaborated with Qatar Airways Cargo to launch an exclusive charter service for the leading fashion brands in the US. At a time when most in the industry are being cautious in adding capacity and are weary of upcoming challenges, this latest solution is proof of our commitment to always prioritising the needs of our customers. We are confident that this new collaboration will continue to enhance our efforts in nurturing engagement with customers as well as carriers and drive us to develop more innovative, fit-for-purpose solutions. In addition to this, we look forward to providing this exclusive charter service to other industries as well in the future."

2019 became a promising year for EFL having handled over 200,000 metric tons of airfreight in 2018 leading it to be listed among the Top 20 Global Air Freight Forwarders and the only Indian subcontinent based company to record YOY growth in the first quarter of 2019.

Qatar Airways Cargo is one of the leading international air cargo carriers, serving more than 60 freighter destinations worldwide via its Doha hub. The carrier also offers belly-hold cargo services to over 160 destinations globally.

EFL together with Qatar Airways Cargo will continue to work in equilibrium, not only to strengthen their long-term partnership, but to continuously facilitate tailored solutions to achieve excellence in service delivery.