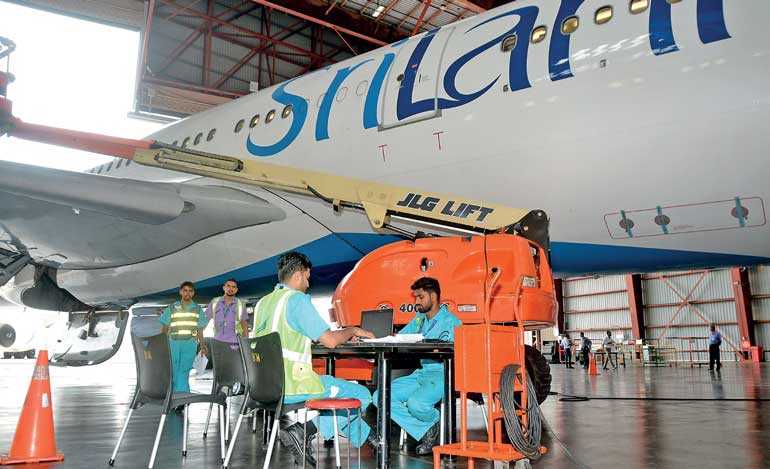 SriLankan Engineering's facility at Bandaranaike International Airport
By Divya Thotawatte

SriLankan Engineering last week announced that the European Aviation Safety Agency (EASA) had extended the EASA Part- 145 certification of the aircraft maintenance provider, strengthening its positioning as a key provider of engineering services for airlines in the South Asian region.

Following a comprehensive six-day audit by the EASA of SriLankan Engineering's facilities at the Bandaranaike International Airport and in the Maldivian capital Male, the European Aviation Safety Agency has extended the EASA Part-145 certification of SriLankan Engineering. SriLankan Engineering now possesses EASA Part-145 certification to carry out Base Maintenance operations on Airbus A320, A321, and A330 families of aircraft of all airlines.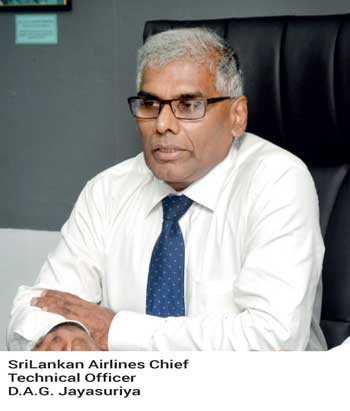 SriLankan Airlines Chief Technical Officer DAG Jayasuriya said, "Besides maintenance services for SriLankan Airlines, we also do maintenance for other operators in Colombo, in the Indian subcontinent, and operators who come to our airports from other countries such as the European nations for line maintenance services. Our facilities are approved primarily by the Civil Aviation Authority, our regulatory body. It's a highly regulated industry, therefore we need we need to process the approval after applying in all the requirements. Apart from that, we possess the EASA approval, which is given to a foreign maintenance organisation only if their standards meet with requirements which are extremely stringent."

"The EASA certification is only given to a foreign entity after a rigorous assessment and verification process. We have been able to obtain the approval while also gaining the approvals of various other regulatory authorities from India, Singapore and China. We have a workforce of nearly 1,000 and we have supported the airline using this facility in engineering terms, technical terms and we manage costs of the airline related to engineering and maintenance," he added.

According to Jayasuriya, SriLankan Engineering provides customer airlines with several key advantages including an excellent record of on-time project completion, competitive rates superior expertise of its engineering staff and, modern engineering facilities including enclosed hangars where aircraft can be worked on at any time of the year without being adversely affected by the challenges of bad weather.

"It is equipped with a modern hangar dedicated for Airbus A320 aircraft, and a main hangar that can accommodate several widebody and narrowbody aircraft. Both hangars are utilised for major maintenance checks, C-checks and other significant projects," he said.

The technical arm of SriLankan Airlines also holds approvals from numerous national aviation authorities including Singapore, China, India, Qatar, UAE and Bahrain, apart from Civil Aviation Authority Sri Lanka (CAASL) and European Aviation Safety Agency. It provides full engineering services for the entire SriLankan Airlines fleet, comprising A320, A321 (CEO and NEO types) and A330 aircraft. It also possesses EASA certifications for Line Maintenance and engineering workshops and, authorisation for certification of aircraft operating to BIA and Male International Airport.

SriLankan also draws upon the support of an engineering and training institution. SriLankan Aviation College (SLAC), the training wing of Sri Lanka's National Carrier, has held EASA Part-147 certification since 2008, emphasising its position as the premier regional institute for training of aircraft technicians and engineers.

Pix By Upul Abayasekara