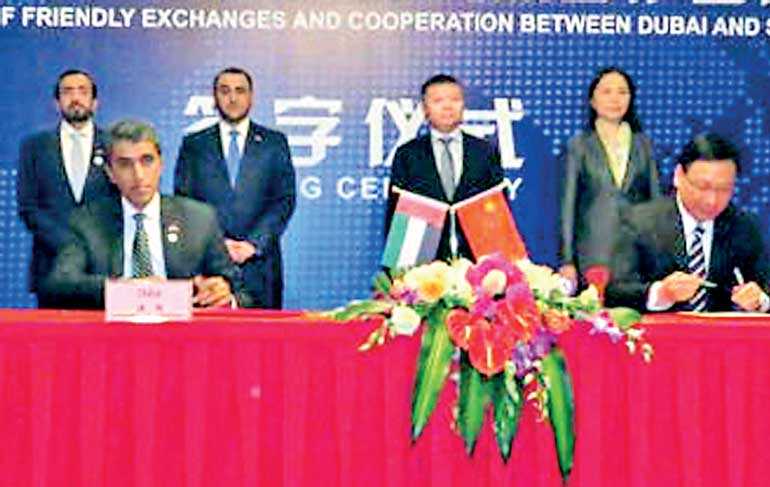 The Executive Council of Dubai has signed a MoU with the Chinese city of Shenzhen with the aim of strengthening cooperation across cultural, economic and technology fields.

The MoU was signed by Abdulla Al Basti, secretary general of the Executive Council of Dubai and Chen Rugui, Mayor of Shenzhen City, said a statement from the organisation.

Al Basti reaffirmed the historic and long-standing relationship between the UAE and the People's Republic of China, during his recent visit to Shenzhen City.

Al Basti also underlined the importance of strengthening these relations, aligned with the directives of Sheikh Mohammed bin Rashid Al Maktoum, Vice President and Prime Minister of the UAE and Ruler of Dubai, and Sheikh Hamdan bin Mohammed bin Rashid Al Maktoum, Crown Prince of Dubai and chairman of the Executive Council, to adopt international best practices, promote the exchange of expertise with the world's leading cities and build cultural, economic and trade relations, it said.

The signing was also attended by Ahmed Saeed bin Meshar Al Muhairi, secretary general of the Dubai Supreme Legislation Committee; Rahma bin Abdul Rahman Al Shamsi, UAE Consul-General in Guangzhou, China; Ai Xuefeng, Vice Mayor of Shenzhen City; Li Tingzhong, secretary general of Shenzhen; as well as a group of Shenzhen's senior officials and members of the UAE delegation.

Al Basti said: "China is internationally reputed in the fields of advanced technology, trade and financial and logistics services. Dubai too, has taken significant strides in developing all relevant sectors as part of our efforts to drive development and shape the future."

Dubai also serves as a strategic hub linking China with the Middle East, Africa and Europe, he added.

Al Basti said: "This joint-cooperation will play a pivotal role in advancing relations between Dubai and Shenzhen, while contributing to the creation of an effective mechanism for developing trade, cultural and economic relations."

"In addition, the memorandum highlights our common desire to expand cooperation at all levels to include financial services, Information and Communication Technology, tourism, manufacturing, transport and logistics," he added.

As per the MoU, the two cities will cooperate to achieve prosperity and development in various fields including logistics, infrastructure, public services, science and technology, trade, manufacturing, clean energy, investment, transport, tourism, aviation, finance, culture, free zones, special economic zones and other areas of common interest.

The agreement also gives priority to cooperation on developing port and container handling logistics services. It also prioritises cooperation in financial fields, including banking services, training initiatives, innovation in services and technology, cooperation in starting financial institutions, the listing of leading companies in the financial markets, and facilitate and support business development in both cities, said a statement from the council.