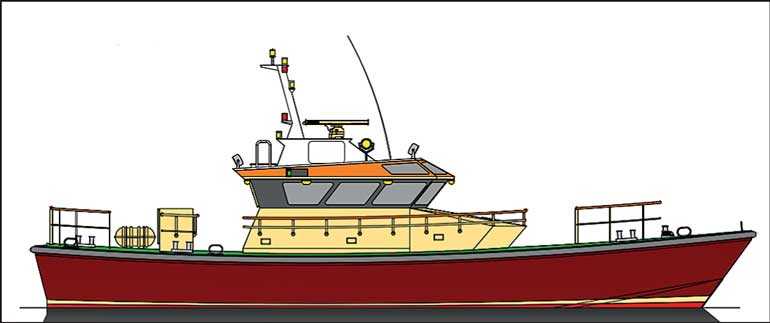 19m Pilot-Patrol Boat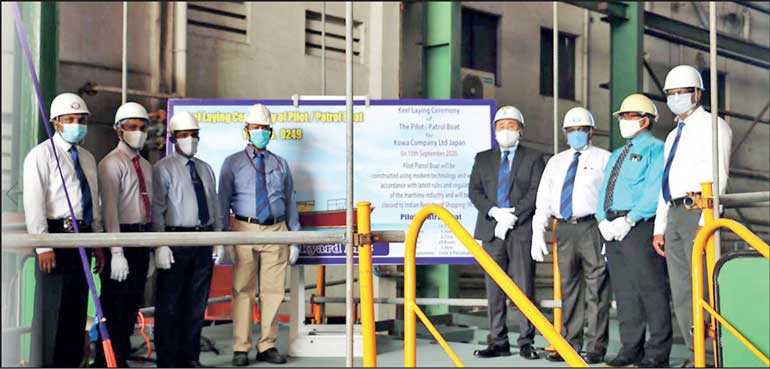 Dignitaries at the ceremony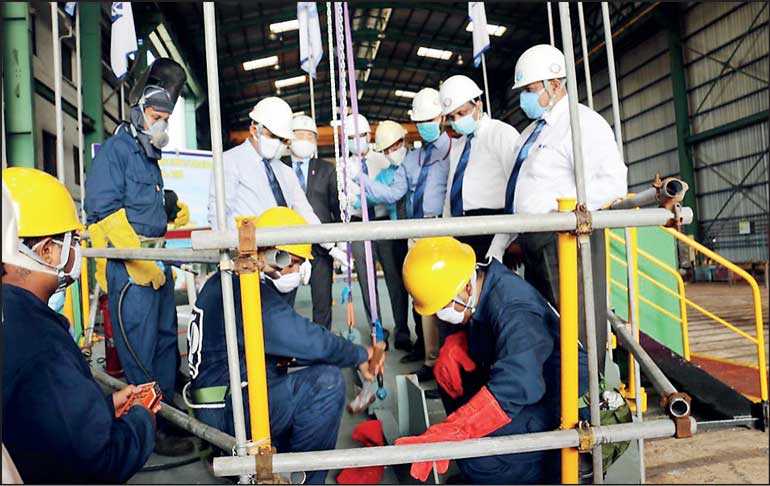 Keel Laying of the Pilot Patrol Boat
---
On 15 September, Colombo Dockyard PLC (CDPLC) laid the keel to auspiciously commence shipbuilding work on the Pilot/Patrol Boat for Kowa Company Ltd. of Japan (Kowa).

This keel-laying ceremony marked the commencement of hull construction work of the Pilot/Patrol Boat, and this momentous occasion was graced by Class Surveyors of Class IRS C.S. Sangameswaran, A. Alahakoon, B.N. Jayawardane, and from CDPLC, Chairman H. Tanaka, MD/CEO D.V. Abeysinghe, Technical Advisor/Alternate Director Yusihiro Saki, General Manager (Projects and Engineering) Lal Hettiarachchi, General Manager (Design and New Construction) Thimira Godakumbura, and a host of other senior management and staff representing CDPLC participated at this occasion.

This 19m Pilot/Patrol Boat is a proven design developed by MACDUFF Scotland. This boat will serve to transport pilots from shore to ship and also patrolling duties if necessary. It can accommodate a total number of 12 persons and it can achieve a speed of 20 knots. In addition to this Pilot/Patrol Boat, CDPLC has already built and delivered two similar Pilot Launches for Sri Lanka Ports Authority in December 2019, and the third Pilot Launch is currently under construction.

This ceremony was organised and conducted in a modest scale and simple manner, paying special attention of the present situation with the COVID-19 outbreak, and to the Government's health and safety guidelines placed, depicting CDPLC's corporate social responsibility towards the prevention of any possible transmission of COVID-19 at workplaces.

CDPLC operates in joint collaboration with Onomichi Dockyard Company Limited of Japan, which owns a stake of 51% at Colombo Dockyard PLC, while Sri Lankan Government institutions have a 35% shareholding at Colombo Dockyard.

As the leader of the shipbuilding industry in Sri Lanka, CDPLC continuously proves its excellence by successfully securing shipbuilding projects both local and worldwide.

CDPLC is the front runner of Sri Lankan industrialisation and is one of the main contributors to the Government's National Export Strategy from the shipbuilding sector.