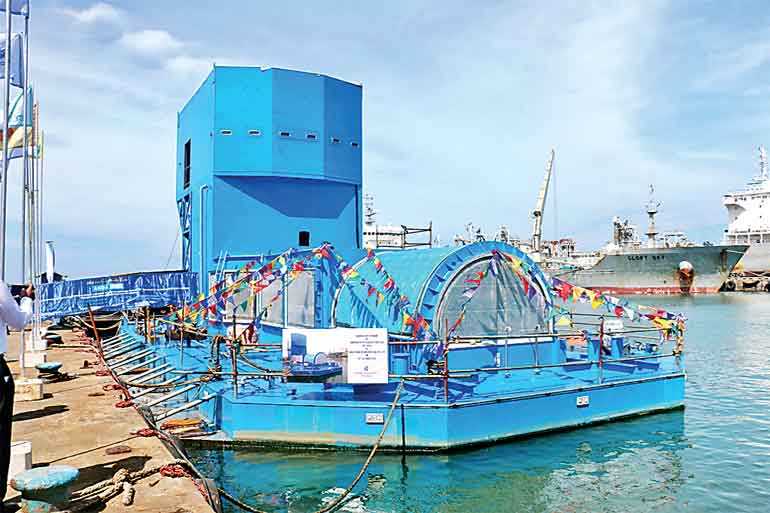 Colombo Dockyard-built Underwater Restaurant has been successfully commissioned at the super luxury tourist resort, 'YOU AND ME by Cocoon Maldives', in the beautiful Uthuru Maafaru Islands in the Republic of Maldives.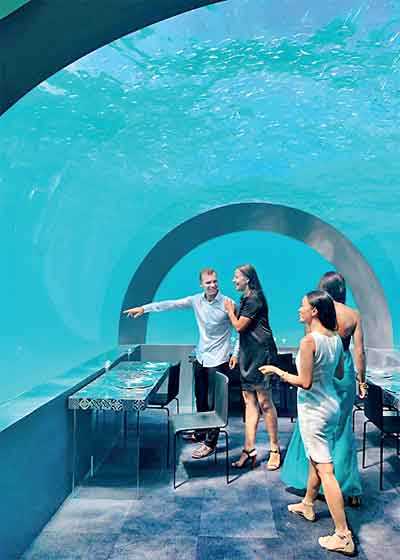 This Underwater Restaurant will give a magical, extraordinary and an exquisite dining experience under the clear blue sea, while enjoying the view of beautiful fish and marine life in the natural under water surroundings.

The first ever construction of an Underwater Restaurant structure by Colombo Dockyard shows the capability and versatility of Colombo Dockyard, to cater to clients varying requirements; from complex commercial vessels to exquisite, customised requirements in the hospitality industry.

This new segment has opened up new avenues to market such Underwater Restaurant structures for the tourism industry, in tourist hot spots worldwide.

Introduction of this kind of novel attractions in Sri Lanka by our tourism sector will enable Sri Lankan tourism to reach for the higher end tourists. Locations in the east coast and south coast will provide ideal locations along our pristine coast line of nearly 1,600 km.

Colombo Dockyard as the premier Shipbuilder in Sri Lanka would be pleased to serve a demand in the Sri Lankan tourism industry for these type of innovative ventures as part of our national obligation, to make it a first of its kind in Sri Lanka to any interested investor.

CDPLC operates in joint collaboration with Onomichi Dockyard Company Ltd. of Japan who owns a stake of 51% at Colombo Dockyard PLC while Sri Lankan Government institutions have a 35% shareholding at Colombo Dockyard.

As a shipbuilding, ship repairing and heavy engineering company in Sri Lanka, CDPLC continuously proves its excellence by successfully securing and executing global projects.

CDPLC is the front runner of Sri Lankan industrialisation and the main contributor to the Government's National Export Strategy from the shipbuilding sector.