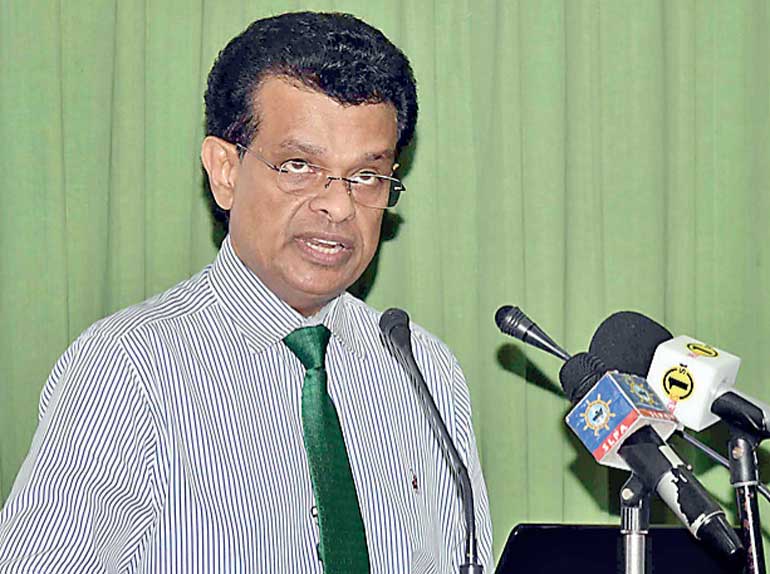 SLPA Chairman Dr. Parakrama Dissanayake expressing views at the seminar
"We need to understand that the demand for the carriage of goods is a derived demand and it is derived out of demand for trade. Ports and Shipping have to follow trade," said Sri Lanka Ports Authority (SLPA) Chairman Dr. Parakrama Dissanayake.

He made these statements at a recent presentation titled 'Why ports have to be demand driven?' The Ceylon Chamber of Commerce had organised the seminar at its auditorium with a series of presentations on the Hambantota Port and the Industrial Zone. Several experts and professionals in the maritime business transportation expressed views through presentations at the seminar.

Expressing views over the topic Dr. Dissanayake stated that port and shipping thrived in Asia under a simple business model; "Whilst the production was taking place in Asia it was taking place only because there was consumption taking place in the United States and the West. Therefore, the production was outsourced into Asia. This model is changing and has changed, to near-shoring and re-shoring which is placing a huge challenge to the carriage of goods by sea, out of Asia," Dr. Dissanayake said. He also stated that the outsourcing model into Asia had been challenged due to increase in cost in Asia, loss of employment in the US and Europe and the adverse situation pertaining to the creation of new employment in the developed world.

He said due to the huge investment required, the port had to be 'Demand Driven' and the ports in Sri Lanka were ideally positioned to seize opportunities provided it continued to create the competitive advantage required in the changing global environment.

Ceylon Chamber of Commerce Secretary General and CEO Dhara Wijayatilake moderated the seminar. Board of Investment of Sri Lanka Director Mangala Yapa and China Merchant (Port) Holdings Company Ltd. Deputy General Manager Hang Tian also made special presentations at the program in which a large gathering of the maritime fraternity attended.