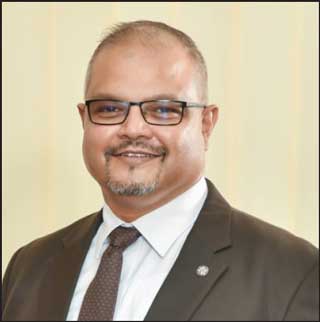 CILT Sri Lanka President Channaka De Alwis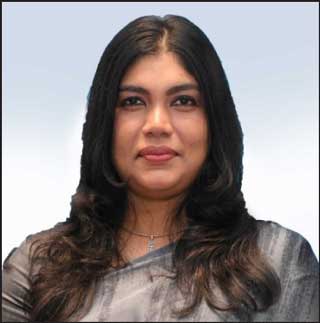 KPMG Sri Lanka Partner, Advisory – Management Consulting Kamaya Perera
---
Do you have a creative idea for a future business-ready model? CILT ideathon is your stage. CILT ideathon is an initiative taken by the Chartered Institute of Logistics and Transport Sri Lanka Next Generation, reaching out to the community to conceptualise a framework
for commercially viable ventures or community serving ideas, addressing various gaps and challenges for logistics, supply chain and transportation sectors.

The participants can register and submit their innovative ideas within 300 words. The competition will officially open registrations from 1 June and submissions will be open from 1 June till 14 June. Participants can register and download the application forms from ciltsl.com/events/.

Idea submissions in the first round will be evaluated to select the top twenty teams to the second round, after that selected teams will face coaching sessions and it will conduct by KPMG Sri Lanka. Any Sri Lankan under the age of 35 is eligible to be a part of this competition.

This year, CILT Next Generation ideathon will collaborate with KPMG Sri Lanka as knowledge partner to guide competitors throughout the competition. Apart from the due recognition in the field, the selected winners of the competition will have the opportunity of implementing their ideas with mentorship of industry experts and investors.

The Chartered Institute of Logistics and Transport (CILT), a leading professional body for logistics and transport with a global membership of over 35,000 from 37 countries, provides a professional identity to those in the logistics and transport sector.

Commenting on the launch of CILTSL ideathon, CILT Sri Lanka President Channaka De Alwis said: "Ideathon is an opportunity for young professionals to bring a business idea into commercial realisation. An initiative by CILT SL – Next Generation in partnership with KPMG will be a game changer in your career path.

"Mentoring offered to potential entrepreneurs, and guidance towards realisation of an idea is an opportunity I invite all to take advantage of. In an unpredictable world what is constant is change itself. This is a tremendous entryway for young professionals in Transport and Logistics to discover their innovative and entrepreneurial abilities."

KPMG Sri Lanka, as one of the largest and oldest professional services firms in the country with its local experience, skills and innovation, while also leveraging on the expertise of the global network of firms, continues to provide services with globally accepted standards and state of the art tools and methodologies to help local businesses steer towards their vision in unprecedented times and dynamic market conditions.

As knowledge partners, KPMG professionals led by KPMG Sri Lanka Partner, Advisory – Management Consulting Kamaya Perera will provide coaching and guidance to all participants throughout the course of the competition to further advance the ideas and skills of the Ideators.

CILT SL Next Generation, which was established in 2012, is the leading youth movement that gathers together professionals and students in the fields of transport and logistics in Sri Lanka, providing enhanced networking and support opportunities for members in the early stages of their career.

Ideathon, which is organised for the second consecutive year, will be an opportunity to showcase creativity and innovativeness in addressing various issues in supply chain and transportation sector. Hurry up and register yourselves for once in a lifetime learning experience.