Central Bank Chief Dr. Indrajit Coomaraswamy was recently recognised as the South Asian Central Bank Governor of the year, managing a tough economic situation faced by Sri Lanka.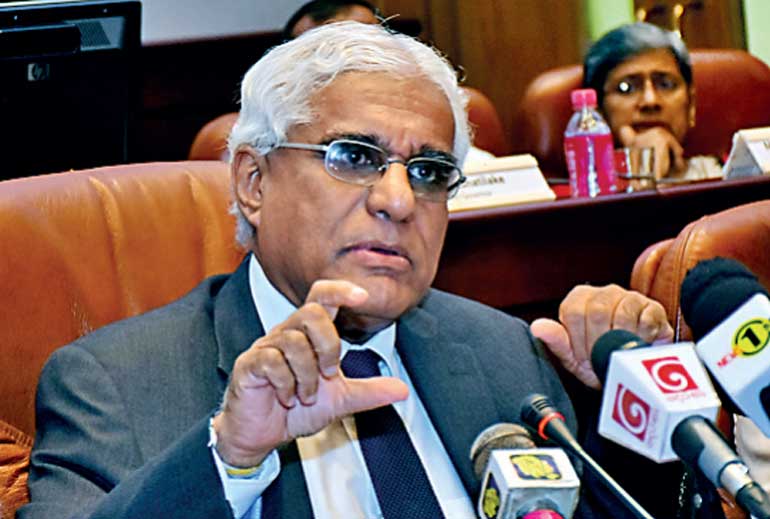 Central Bank Chief Dr. Indrajit Coomaraswamy
Serious debt burden is creating macroeconomic policy issues and foreign exchange challenges where the $ 81 billion economy of Sri Lanka has to pay a $ 5+ billion repayment within the next two years.

Given the stormy conditions, Dr. Coomaraswamy has spoken truthfully of the challenges that he and CBSL is facing and the state faces, but in the recent weeks he was confident that the CBSL has a plan to stabilise the economy and correct fundamentals and to support long term export driven economic objectives set by the President and the Prime Minister and the Government.

The Shippers' Academy Colombo annually invites the Governor, prior to the national budget to speak on the state of the economy. This year too, Dr. Indrajit Coomaraswamy is to address a gathering on 24 October at the Galadari Hotel from 9 a.m. to 11 a.m. It is expected that he will speak on the many topics and give his views on the upcoming budget and the need for fiscal consolidation.

Among the insights would be the reforms at CBSL, policy rates, growth predictions, deficit target, inflation, private sector credit growth, interest rates, tax incentivises, expected external shocks, exchange rates, bond market, reserves and more. The Shippers' Academy Colombo invites senior managers, decision makers, economists and industry leaders to get a macro picture of the economy and the directions of the coming year.

Interested parties can contact the Shippers' Academy Colombo on:

Tel: 0773820703/0113560844, Email: enquiries@shippersacademy.lk, Web: www.shippersacademy.lk.