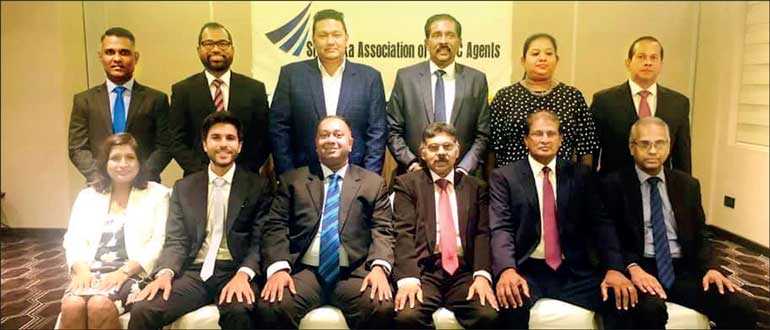 ---
The fourth Annual General Meeting of Sri Lanka Association of NVOCC Agents (SLANA) was held last week.

Harsha De Silva who was re-elected as Chairman for the year 2020 / 21, stated that the past year was extremely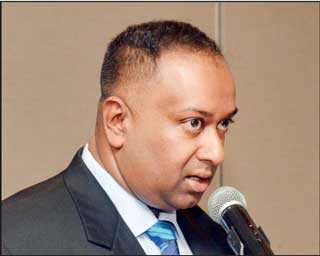 SLANA Chairman Harsha De Silva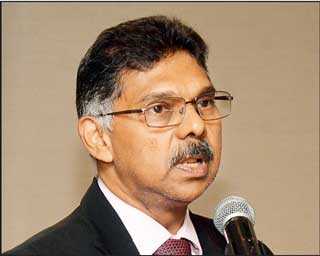 Sri Lanka Tea Board Global Promotions Consultant Hasitha De Alwis
---
challenging due to the effects of COVID-19.

He said the Sri Lankan economy as a whole was adversely affected due to the onset of the COVID-19 pandemic during the past 6-7, months and is now on a slow road to recovery. The impact on global and regional trade was severe, with lockdowns causing restrictions on movement of people and goods, which drastically affected the NVOCC trade. Matters were further compounded for the NVOCCs by the import restrictions placed by the Sri Lankan Government on non-essential and luxury items.

The number of Import containers idling at the Port of Colombo during the COVID-19 outbreak and lockdown were running into thousands, and as requested by the authorities, the members of SLANA, despite the difficult situation, provided demurrage waivers, discounts in demurrage charges, increased the number of free days etc., in order to help the Sri Lankan Importers and the economy.

The Association extended its fullest cooperation to Sri Lanka Ports Authority and Sri Lanka Customs, who jointly did a commendable job in expediting container cargo clearance overcoming several obstacles. The implementation of the E-DO (Electronic Delivery Order) during the lockdown was also commendable.

The NVOCC lines operating model includes shore-based cost recoveries (including the recovery of the Terminal Handling Charges) and this important aspect should be identified and acknowledged by the shipping authorities of Sri Lanka to ensure the continuous presence of NVOCC operators in the future.

A developing trend noticed in the recent times is the interest of feeder line operators launching their own NVOCC, lines or acquiring existing NVOCCs into their business conglomerates to jointly develop their regional business. "We believe that this process will strengthen the regional NVOCC lines as well," de Silva said.



The Guest of Honour on the occasion was Sri Lanka Tea Board Global Promotions Consultant Hasitha De Alwis, who elaborated about the importance of the tea industry which employs over a million people directly and a further million
indirectly through providing services such as shipping and logistics, printing, packaging, banking, insurance, etc. The industry provides employment for approximately 10% of the entire population of the

country.

He highlighted the importance of the brand "Ceylon Tea", which is shipped to over 130 countries with Iraq being the largest Importer. The annual volume is approximately 300 million metric tons, which brings in about a $ 1.5 billion in foreign exchange.

The services of the NVOCCs in shipping the teas, especially to regional destinations such as Iraq, Iran, Dubai and also other destinations such as the former CIS destinations such as Azerbaijan must be recognised and encouraged by the Government.
---
Pix by Upul Abayasekara
---