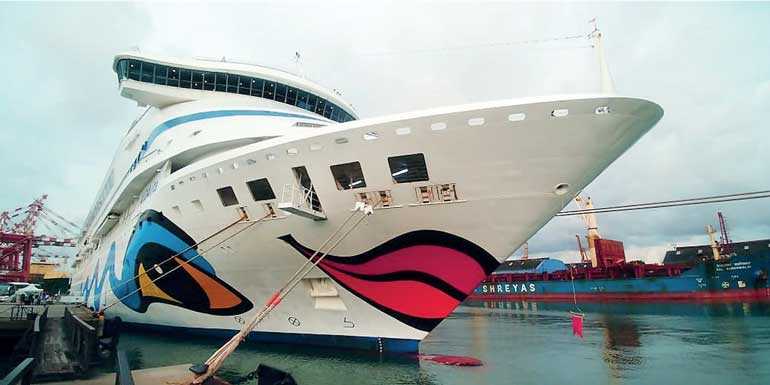 AIDA cruises luxurious vessel 'AIDAvita' at the Colombo Harbour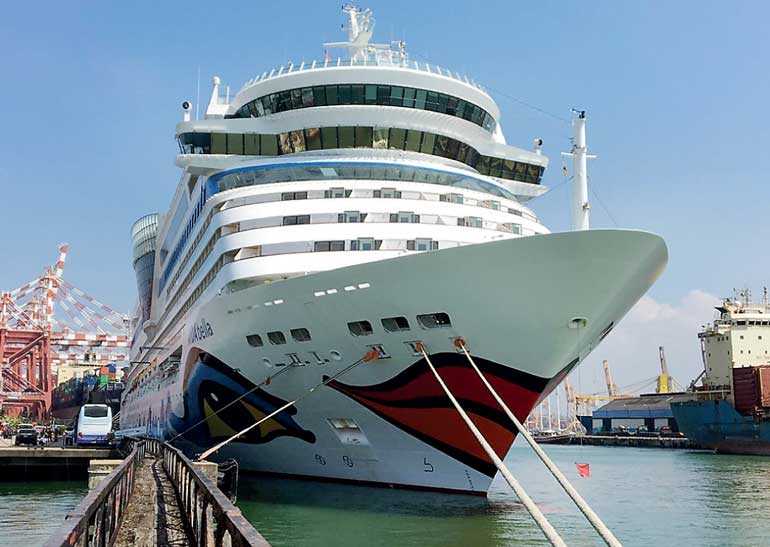 AIDA cruises luxurious vessel 'AIDAbella' at the Colombo Harbour
---
Continuing the momentum of the cruise ship season, Aitken Spence Maritime brought in another two super luxury AIDA cruise vessels AIDAvita and AIDAbella on 10 and 14 November. Over 1,100 passengers visited Sri Lanka on these two cruises and joined excursions to enjoy the Colombo city and other locations outside Colombo, such as Bentota, Beruwala, Akuressa, and Galle exploring the beaches, tea estates and places of historical importance.

The cruises commenced their voyage from India and Maldives to the Port of Colombo, Sri Lanka, and thereafter headed towards Port Kelang, Malaysia. These luxurious cruise ships are equipped with 1,000 cabins and suites; each ship with a capacity to accommodate 2,500 passengers.

AIDA cruises offer cruise holidays around Europe, Mediterranean, Caribbean and Asian destinations; hosting the finest combination of cruising, wellness holiday, city tours, breath-taking entertainment and experiencing nature whilst being one of the most modern and eco-friendly fleets in the world.

"As the local agents, Aitken Spence Maritime was responsible for the wellbeing of all passengers and crew members onboard, and to ensure that they have a positive experience of Sri Lanka, taking back fond memories of our island," said Aitken Spence Maritime Managing Director Iqram Cuttilan.

Aitken Spence Maritime is a pioneer in the industry and was the first Sri Lankan company to undertake port efficiency enhancement management overseas with its entry into the African continent and subsequently the South Pacific. The company handles all areas of maritime services – from shipping and cargo handling services, to liner agency, cruise vessel, port management and development, chartering services and maritime education.