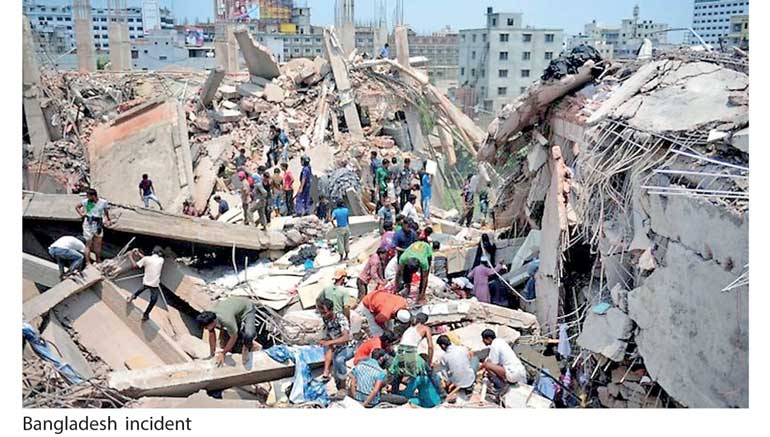 Steel plays a major role in the industrial development of a country. Therefore it is the manufacturer's responsibility to make it safe for everyone, and provide best quality products at all times.

Dr. K.S. Wanniarachchi, Senior Lecturer/Structural Engineer, Department of Civil and Environmental Engineering, University of Ruhuna, Galle said that easy availability of cheaper imported steel products, extended raw material issues related to availability and prices of ores and coal, reduced operating margins, etc, the steel industry in India has been on an average operating at about 60% capacity utilisation level.

The secondary steelmaking route may not be comparable to the blast furnace route of steelmaking when it comes to quality. As a matter of fact, more than 50% of steel in India is made through the secondary route. Low amount of interest in modern technologies and weak infrastructural facilities lead to a process of steel making which is more time consuming, expensive and even yields inferior quality products. Such a situation has also forced us to import better quality steel from abroad.

He advised that the best method for a constructor is to take a sample of steel and get it tested before ordering and installing them in buildings.

He said that the university can offer this service to the public if given notice in advance. He said that steel not only binds a building structure together but also helps to absorb tension. He added that in constitution terms steel can live separately but cement cannot live and be a building without steel.

The Institute of Sri Lanka Standards (SLS) is on the look out to continue to raid stores and institutions that are selling low quality steel to the market.

Recently the SLS sealed a steel storage facility in Colombo which contained low quality steel.

In addition to high standard of construction and labour and engineering skills one key element for this positive sentiment was the use of high quality cement and steel rods for constructions.

"However recently we see a trend where cheap imported steel especially from India are being brought and dumped in Sri Lanka putting not only buildings but also lives at stake."

He recalled that in Bangladesh over 100 apparel workers died last year as a result of a building collapsing due to the use of low quality building materials."

Fortunately such things have not happened in Sri Lanka so far but if low quality steel is used in the future a repeat of Bangladesh can happen in Sri Lanka.

Unfortunately today mainly due to mass constructions inferior steel are not being identified and some of them are used for construction creating a huge danger.