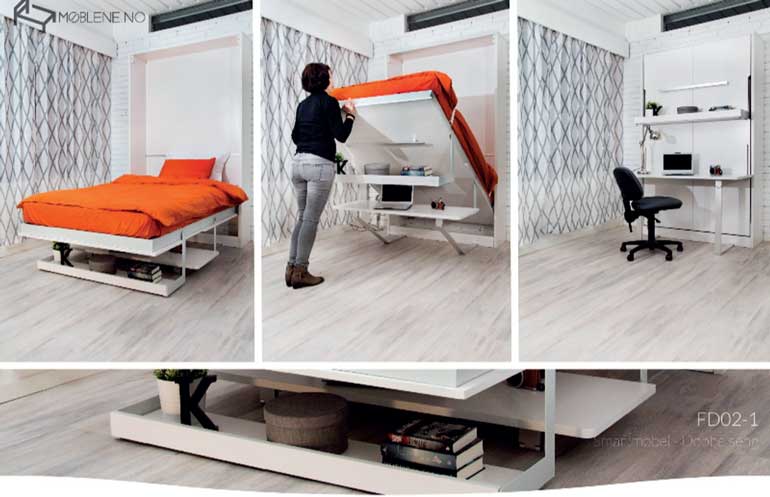 With branches in Norway and the European countries, Fair Deal Smart Furniture Company is now on the lookout for authorised sales dealers to officially market its world-class products within Sri Lanka, the Ceylon Chamber of Commerce said.

A person who invests in smart furniture makes a substantial saving over a long period of time because instead of tying up capital to build two or three rooms, he can easily fit in the smart furniture into a single room for hassle-free use without crowding or cluttering the available space. Smart furniture translates into a prudent investment with long term benefits as the limited ground space available in Colombo and other densely populated major towns has seen prices of real estate and apartments surge virtually overnight.

The Ceylon Chamber of Commerce in collaboration with Fair Deal AS, a multinational company, has taken the initiative to introduce the smart furniture concept to apartment complexes and city hotel projects for the first time in Sri Lanka.

Local entrepreneurs interested in joining hands with the promotion of this innovative trend in 'smart living' are welcome to team up with The Ceylon Chamber of Commerce to take this novel concept to greater heights for the benefit of the country.

Fair Deal AS Head Jan Erik Groos says that his company has earned wide recognition for the manufacture of stylish smart furniture; exclusive bedroom suite sets in conformity with European recognised standards and internationally accepted quality certifications.

Premium quality raw materials are used in the manufacturing process of the smart furniture, which is designed by accomplished and acclaimed furniture designers in Italy and Norway. The final products are manufactured by a well-known company in China, which specialises in the production of exclusive smart furniture.

The Ceylon Chamber of Commerce Head of Business and Trade Promotion Yasura Samarakoon says that the organisation, in partnership with the Norwegian multinational company Fair Deal AS, was able to successfully implement a large number of business and trade promotion projects in Sri Lanka over the past many years. The specialty of the smart furniture concept is that the indispensable bed, almirah and table can be accommodated as a single unit within the confines of the limited space in a room. In a situation where two rooms are necessary, with smart furniture, this objective can be achieved with one room, which can be transformed into an office room during day time and a bedroom during the night.

At competitive prices, smart furniture provides the total solution to apartments, hotels and homes particularly in heavily populated urban areas, where space has become a luxury. For households, it is the tailor-made option to ensure more living space within limited confines. Local entrepreneurs who are keen to join in ongoing efforts to promote the smart furniture concept introduced to Sri Lanka for the first time, can obtain more information via [email protected] or by accessing the official website www.smartfurniture.no.