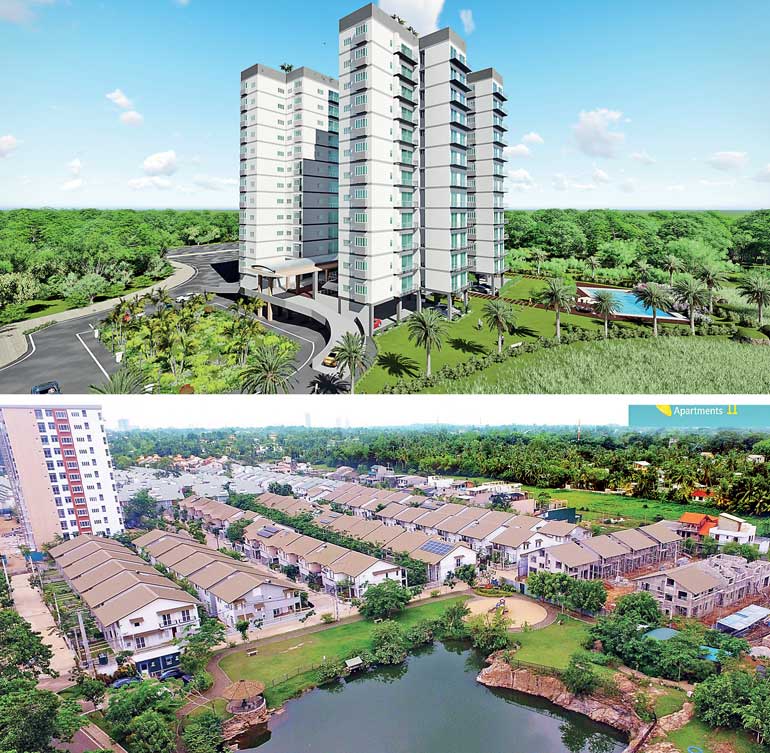 Local property developing stalwarts Nivasie Developers are catering to a new wave of real estate demand in Malabe, with Phase II of the Orchid Apartment housing project being recently launched.

Property is now one of the safest and most sought after investments in Sri Lanka, with potential homeowners and investors pre-booking Orchid apartments during their launch. This comes in the wake of Nivasie's successful completion of the ultramodern Orchid Malabe urban housing neighbourhood and Phase I of the Orchid Apartments, also located in Malabe. The new project addresses the demand for affordable, safe and reliable residential living options in area.

As the fastest developing suburb in Colombo, Malabe holds great promise in soon becoming an undisputed metropolitan hub in the country, with mega construction projects and infrastructure development being carried out across the entire township. Road networks across the city are also expanding, with the outer circular highway accessible within a few minutes and the new Light Rail Transit (LRT) project announced to take off within close proximity.

Nivasie, a subsidiary of International Construction Consortium (ICC), counts over 15 years of experience in the real estate industry and has developed over 2,000 housing units across the island, benchmarking standards in the building and construction industry in Sri Lanka. ICC, a leading general contractor, has over three decades of experience in multi-sector constructions, and is today a locally and internationally accredited trailblazer among construction and engineering companies in the industry.

Phase II of the Orchid Apartment housing project too, as with Nivasie's previous projects, is being developed to meet and exceed expectations of modern day homeowners. This large-scale housing project will comprise 156 apartment units, including six duplex apartments. The base plan for all units has been optimised to provide residents with the best eco-friendly atmosphere available, providing stunning views in all directions and leaving the natural habitat in the vicinity undisturbed. An elevated driveway provides a resort style grand entrance for all occupants and their visitors. Construction of the apartments will be completed by December 2017. Facilities such as a fully-equipped gymnasium, swimming pool, gated-security, back-up generators, air conditioning, smoke and heat detectors and elevators will be available.

For prospective buyers and investors, Nivasie's latest construction is the ideal investment due to Malabe also being a focal point in Sri Lanka's Megapolis Urban Development Plan. A Techno City spanning 1,200 acres across Malabe and Homagama will be built under this plan and will comprise technology institutes such as the National Science Centre, Satellite Centre and Technology University. Other institutions leading in the fields of science and technology, such as the universities of Moratuwa, Sri Jayewardenepura and Colombo, will also commence their projects within the Techno City.

Malabe is already home to the Sri Lanka Institute of Information Technology (SLIIT), the SAITM Medical and Engineering University, Horizon International School and University as well as the Colombo International Nautical and Engineering College (CINEC Maritime Campus). The rapid pace of infrastructure development of the town is complemented by support service developments such as financial institutions and commercial constructions, transforming Malabe into a modern self-sustained, economically safe and progressively urbanised city.

A limited number of Orchid Phase II Apartments are available from Rs. 10 million onwards and can be reserved with a cash deposit of Rs. 500,000. Interest-free payments are made available during the construction period as well as bank loan facilities.

According to the latest World Bank statistics, 250 million more people are expected to live in cities in South Asia over the next 15 years. Nivasie is leveraging this opportunity to stimulate economic growth through property development and real estate in Sri Lanka so that the country can join the higher ranks of developing nations across the globe in terms of urbanisation and liveability.