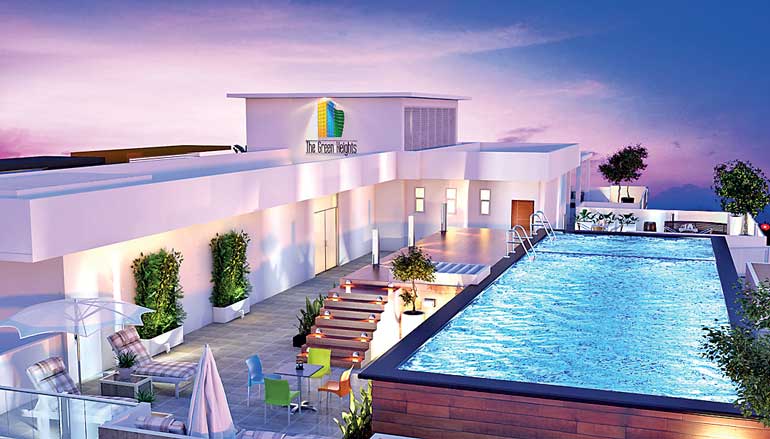 The third high rise project of Millennium Housing Developers PLC, Green Heights at 504 Rajagiriya, was launched by fully-owned subsidiary MC Developers Ltd., the company's marketing division announced this week.

Targeting the new breed of city executives more than its traditional audience of real estate investors, Green Heights at 504 Rajagiriya is particularly noted for its focus on reducing adverse impact on the environment.

The company believes the resultant saving in utility costs would positively affect its future value and progressively deliver higher investment return and rental income.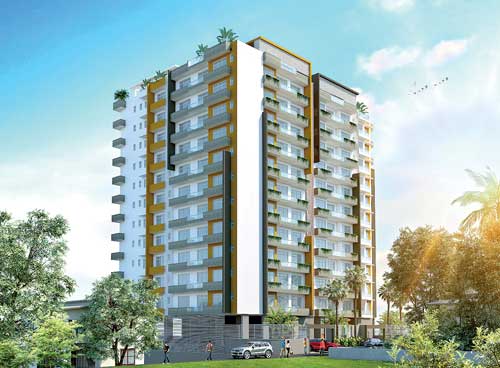 Attractively priced to offer affordable luxury, Green Heights at 504 Rajagiriya is particularly noteworthy for its design, which matches the needs of corporate sector managers and entrepreneurs for a higher standard of style and elegance, practical convenience, recreational and sports facilities and low maintenance costs. Close proximity to the city is taken for granted.

As residences, Green Heights at 504, Rajagiriya caters mostly to busy double income corporate sector executives with young families occupied in the IT, banking, garments and hospitality sectors.

Green Heights offers two and three bedroom luxury apartments in close proximity to Colombo city making the commute short, location convenient and the price advantageous due to lower land prices in the city's immediate border, said a corporate executive of MC Developers Ltd.

The project encompasses 11 floors housing 88 well designed units, which utilise space natural light and the unique lay of the land to offer treasured privacy and self-contained amenities. Unique eight interior layouts designed exclusively to fit the needs of the targeted sector.

Location wise, the Green Heights at 504 Rajagiriya is unique due to its height at the highest point in Colombo, a fact not lost to the company or its customers since a good view is paramount in selection of a location by all.

Apart from the now customary roof top sports area complete with gym, swimming pool and lounge, the Green Heights at Rajagiriya features BBQ area, jogging track, a library and aerobics/yoga/games room.

All apartments offer hot and cold water, central air-conditioning in bedrooms and living area, centralized gas supply with individual meters and detection panels.

Maid's quarters with attached water closet are standard, displaying the talked-about responsiveness to customer demands.

Rainwater harvesting and solar panels with net metering reduce shared costs for utilities in common areas and rooftop that residents would have to normally bear.

A driver's room within car park area adds practical conveniences requested by customers.