Yet another accolade for its stance on sustainable development and becomes the 1st steel re-bar manufacturer to win this prestigious award
LANWA which has secured the green mark certification from the CIOB is the largest steel manufacture in Sri Lanka for years and it has earned the largest market share in the local steel market. LANWA also boosts the concept of 'Towards a green Sri Lanka' for the forthcoming Construction. By awarding, the initiative taken and the keen interest shown by the LANWA regarding the green concept were deeply appreciated.

Ceylon Institute of Builders (CIOB) was established in 1961 by a most illustrious group of engineers and builders of Sri Lanka. It was a very active organisation which contributed cohesive systems to the construction industry.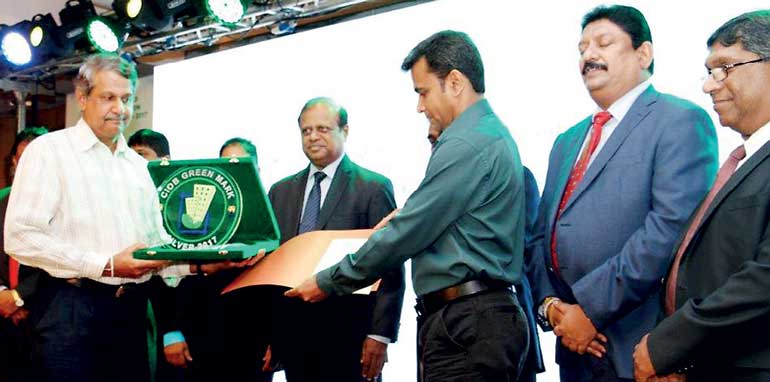 The Ceylon Institute of Builders (CIOB), the premier professional body, offers the coveted CIOB Green Mark award certification to further promote green buildings, green building products and green building services which actively help green constructions in the country, the green buildings concept in Sri Lanka.

The CIOB – prestigeious award ceremony was held in Colombo last week. Minister of Science, Technology and Research Susil Premajayanth was the Chief Guest of the ceremony.

The award ceremony is organised annually with the core objective of giving a motivation to promote green building concept in Sri Lanka and also to appreciate the achievements of international benchmark quality standards.