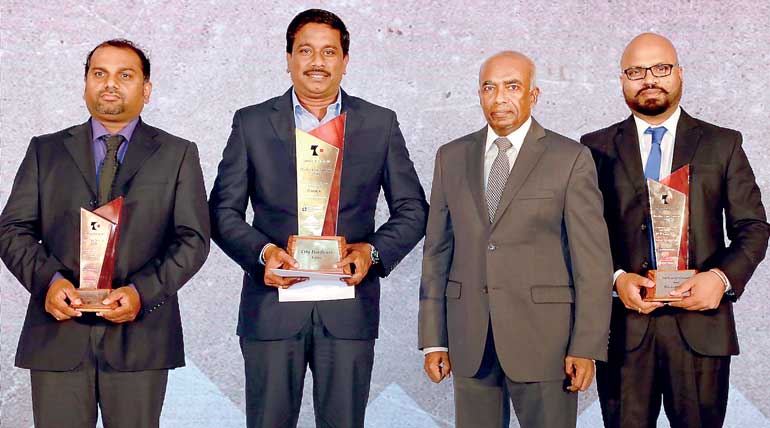 Tokyo Cement Company (Lanka) PLC rewarded its top dealers for outstanding performance at the Annual Dealer Convention held on 17 March at the Cinnamon Grand Colombo.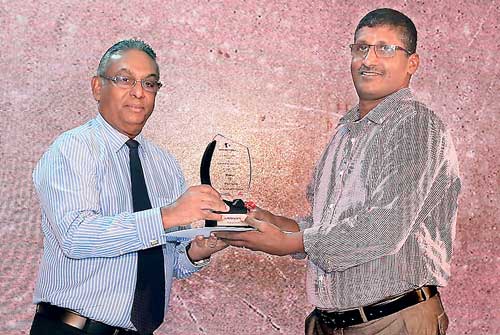 City Hardware & Stores from Jaffna won the Grand Prize for Best Dealer 2018, while Ancheneyer Cement & Hardware Dealers, Batticaloa and Ahila Hardware, Batticaloa were awarded 1st and 2nd Runner Up positions respectively.

The annual gathering of over 300 top performing Tokyo Cement Dealers across Sri Lanka is a celebration of their accomplishments during last year. Sixteen best performers with a total of over 175 winners from various categories walked away with prizes at the event which is a platform for them to shine among their peers in business. Filled with colourful entertainment and glamour, the event brought together all members of the sales and distribution channel making it a memorable get together.

Sharing key achievements of the company which also included being exclusive supplier to some of the on-going major construction projects, Tokyo Cement Company (Lanka) PLC Managing Director S.R. Gnanam said: "The relationship with our dealers is firmly built on trust and mutual respect. Thanks to this trust Tokyo Cement has won over great many challenges and cemented our leadership position in the market. Every time a consumer or a major project purchases a Tokyo Cement product, be it our cement, concrete solutions or a value-added product, this bond is reinforced and we are inspired to perform even better. The dealer awards ceremony is our way of thanking you for all that confidence and encouragement."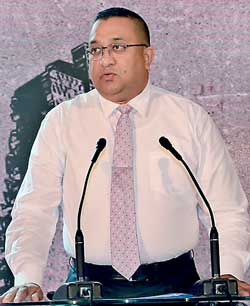 Gnanam was joined by the management and the sales and marketing team at this grand felicitation event.

"We are truly grateful to all our distributors and dealers for their steady support and loyalty that fuel our company's growth. Their unwavering commitment encourages us to overcome challenges in our marketing environment and bring more value to our customers. We are indeed happy to recognise their accomplishments and promise our continued backing for them to become successful businesses," stated Tokyo Cement Group Marketing Manager Dashantha Udawatte, while acknowledging all members of the sales channel for all their hard work which marked yet another a successful year.

Tokyo Cement Group has successfully built upon 30 years of relationship with the dealer network that is founded on trust and loyalty. The Dealer Convention is a key event organised by the Cement giant to recognise its trade channel. In addition to the annual dealer awards ceremony, the company conducts multiple channel development programs to spur individual business growth and market development. The sales and marketing team works hand in hand with the distribution network to deliver Tokyo Cement products to all parts of the island coupled with unparalleled customer service.

Tokyo Cement has earned its reputation in Sri Lanka's construction industry as the most trusted supplier of high quality cement and concrete. Delivering superior products, for iconic projects that mark Sri Lanka's growth, the company has cemented its legacy as a partner in nation building and is committed to raise the bar on quality and fortify its market position as a trailblazer.