---
At the 10th International Infrastructure Investment & Construction Forum held in Macau, China on 30– 31 May, the Chamber of Construction Industry Sri Lanka (CCISL) was privileged to be elected to head the Rotating Secretariat for the current year. This forum, attended by nearly 2000 delegates, including Ministers from 60 countries, was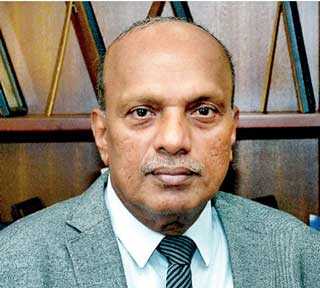 CCISL President Eng. Maj. Ranjith Gunatilleke
organised for the 10th consecutive year by the China International Contractors Association. At this forum, assuming the Rotating Secretariat, CCISL President Eng. Maj. Ranjith Gunatilleke insisted that "to ensure principles of good governance, in future, all projects funded by China should be awarded after a process of competitive tendering, at least among the Chinese contractors." This request was well received by the Senior Government and Bank Officials of China who were present at the forum.


The full speech is reproduced below:

The Chamber of Construction Industry Sri Lanka is greatly honoured to accept the position as the new Rotating Secretariat of IIICF. Let me also convey the deep appreciation of CCI for considering Sri Lanka, to the Rotating Secretariat this year.

Sustainable infrastructure development plays a key role in the social and economic development in the developing countries, such as my own country, Sri Lanka. Cultural & trading links between Sri Lanka and China go back to many centuries, as Sri Lanka was an important nodal point in the ancient Silk Route from China to the rest of the world. It was in the year 399 that the famous Chinese Buddhist monk Fa-hsien travelled along the Silk Route and came to Sri Lanka. Even in the One Belt One Road development strategy announced by the Chinese President, His Excellency Xi Jinping, Sri Lanka is an important nodal point.

It is with much appreciation that CCI notes the tremendous economic and social impact due to the many infrastructure projects undertaken with funding from China in Sri Lanka. We are very grateful to many countries, especially China, for assisting in numerous infrastructure project developments. Some of these projects were funded by the AIIB, too.

As the proposal of the Parallel Forum concerns, to improve the environmental, social and correct governance performance on infrastructure development, let me express some important concerns of the Sri Lankan construction community and general public on these projects.

It is often alleged that the cost of these projects are excessive. A main reason for fuelling this allegation is the single-source negotiated procurement system adopted, which will not permit comparison of tender prices. It is suggested that if a system of competitive tendering, among at least the Chinese contractors, is adopted, these allegations could be largely avoided. As such, CCI strongly recommends that to ensure principles of good governance, in future, all projects funded by Chinese Banks should be awarded after a process of competitive tendering. This will greatly improve on the public perception on Chinese-funded infrastructure projects.

I am pleased to inform that during the last IIICF, CHINCA and CCI entered into a MOU on cooperation as counter parts. But we couldn't do anything directly. During this year, it is proposed that concrete action will be taken to give a substantive meaning to this cooperation MOU, with Sri Lanka holding the Rotating Secretariat.

I note with regrets the unfortunate incident which took place in Sri Lanka, a few weeks back, where several industries and the economic development of my country is undergoing a major crisis. At this juncture, it is much appreciated if CHINCA, through its strong influence, can initiate at least one infrastructure project through CCI, as a measure of good will, to boost the morale of our construction community. Finally, in conclusion, I wish to assure that the CCI will cooperate fully to make the Rotating Secretariat and Joint Action Plan successful. On behalf of the CCI, let me congratulate CHINCA Chairman and other officials for a successful 10th IIICF.