Duty and responsibility of Ministers and MPs of former Government, says CIOB President
Ceylon Institute of Builders President Dr. Rohan Karunarathne says that it is the duty and responsibility of the Ministers and the MPs of the former UNF Government to support the Cabinet Paper for the payment of the pending payments to the building contractors submitted to the Parliament.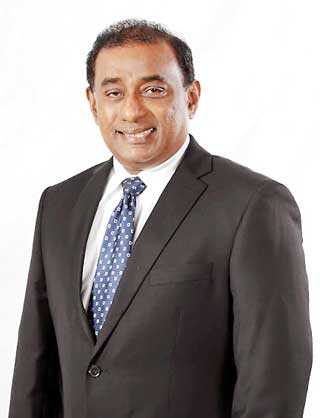 CIOB President Dr. Rohan Karunarathne
Speaking further, Dr. Karunarathne stated: "Under the previous Government, large-scale building contractors as well as small-scale building contractors undertook various building construction contractors and finished the work on those contracts, but the previous Government did not settle the dues on construction and supplies of those construction works within the stipulated time. Accordingly, the present Government has to pay about Rs. 150 billion to those building contractors and suppliers for constructions carried out under the previous Government.
"Many building contractors have obtained bank loans to carry out those constructions. They are facing many difficulties due to their inability to repay those bank loans. Furthermore, the sub-contractors and workers are facing great difficulties because they also haven't been paid on time and as a result the non-payment of wages to the construction workforce. Considering all these factors and the advancement of the Sri Lankan construction industry, we requested the President and the Government to prepare a program to pay those arrears to the construction sector.
"Now, a Cabinet Paper has been submitted to the Parliament to pay those arrears. Even though the new Government is submitting the Cabinet Paper, those constructions have not been carried out under the present Government. The MPs and Ministers responsible for those payments are now in the Opposition. Matters being thus, it is the duty and responsibility of the MPs and Ministers of the former Government, who are currently occupying the Opposition, to support and pass the Cabinet Paper for the payment of the pending payments of building contractors. I am sure that the Sri Lankan construction industry will highly appreciate this goodwill gesture from the Opposition members in the Parliament."
Dr. Karunaratne also stated that he had held a panel discussion titled 'Way forward for the construction industry crisis in Sri Lanka' with the stakeholders of the construction industry and submitted to the relevant authorities to help steer the industry back on track.