By Cherian Varghese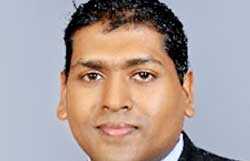 With May's major flooding in Ratnapura, a city in Sri Lanka, and its disastrous consequences still fresh in our minds, it reminds me of a similar occurrence, this time in the city of Buenos Aires . The cosmopolitan capital of Argentina, too, is not a stranger to floods as it is built on nine streams. In 2013, a disastrous flood and endless rain caused over 50 casualties and thousands of evacuations.

The above two scenarios are pretty similar. However, perhaps locally we should be looking to and learning from what has gone before. Following the weather event, the local Buenos Aires government proactively embarked on a project to leverage big data and gain insights into rainfall and water levels during stormy seasons, leveraging on Oracle's business intelligence capabilities. As part of this project, the city installed a vast network of sensors across its underground storm drainage system, to record readings of rainfall amounts and water levels during storms. The resulting information is relayed back in real time to city officials, creating an effective flood early warning system so they can take action to warn residents of potentially hazardous flooding.
Automating responses

In fact, tech-savvy 'smart cities' are reacting to heightened demand for scarce resources by developing new capabilities such as artificial intelligence (AI) and sensor-driven analytics to resolve myriad challenges, from crime to congestion. The new insights are helping city managers look at old problems in a new light, while cloud computing is making these efforts affordable and realistic.

For instance: There was a case where a local logistics company in Bangkok missed processing the local grocers' daily orders to stock up rice supplies. What resulted was a food crisis from low rice stocks for some supermarkets in a city with a population of close to 1.5 million. Had the local logistics company leveraged automation technology, its processes through historical data would have recognised when the local supermarkets were running low on rice, and such a problem would have been avoided.
Smart technologies to address urbanisation

Indeed, rapid urbanisation all across the continent has raised the need for more efforts to improve the quality of life for a majority of the population. Growing density levels are taking their toll on infrastructures, and governments still have to grapple with issues like congestion, water and air quality levels, poverty, rising inequalities, urban-rural divide, citizen security and safety.

These issues need tackling urgently as they are holding South Asian region back from the next chapter of its growth. For South Asian countries to move ahead and realise their potential, each government and public sector have to work together to address the challenges at bay.

What is good to see is that across Asia, various cities and municipalities have begun investing in "smart city projects", testing proofs of concepts around the Internet of Things (IoT) to find solutions ranging from provision of elderly care to managing traffic congestions during rush hour.

Singapore, for example, has proposed the establishment of the ASEAN Smart Cities Network (ASCN), a platform to collaborate towards the common goal of smart and sustainable urban development, with technology being the solution and enabler to improve citizens' lives. The network will see 26 cities piloting the project to share ideas and best practices on how 'smart' technologies such as sensors, data analytics and artificial intelligence can help address issues arising from rapid urbanisation.
Investing in the future

In today's digital age, the people that run our cities need to realise that data is their most vital asset. It can provide the insights and influence the decisions or actions required to resolve the major issues facing our cities. Indeed, the current data explosion, if managed efficiently and in a timely manner, has the potential to offer the most valuable way of finding new solutions and accelerating innovation in a smart city.

However, fragmented data and infrastructure, slow access to data, risky manual processing and expensive resources will be major hindrances to that.

I have heard from both private and public sectors in the region that they are still overwhelmed as to how to manage and share their data today given their mainly manual processes.

So it is clear that the governments and businesses in the region will need to invest so that they can succeed in fulfilling their dream - to connect cities and better their people's lives. In this digital era, Asia has a huge potential to achieve success through the contribution of cloud services, artificial intelligence and IoT.
(The writer is Regional Managing Director, Oracle ASEAN and SAGE Cluster.)