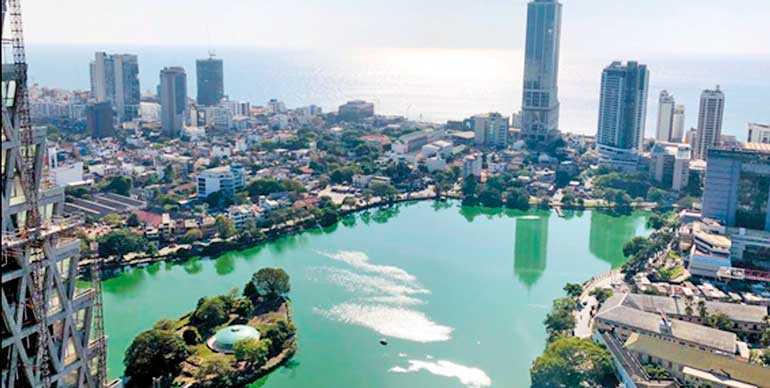 Double waterfront view from Capitol TwinPeaks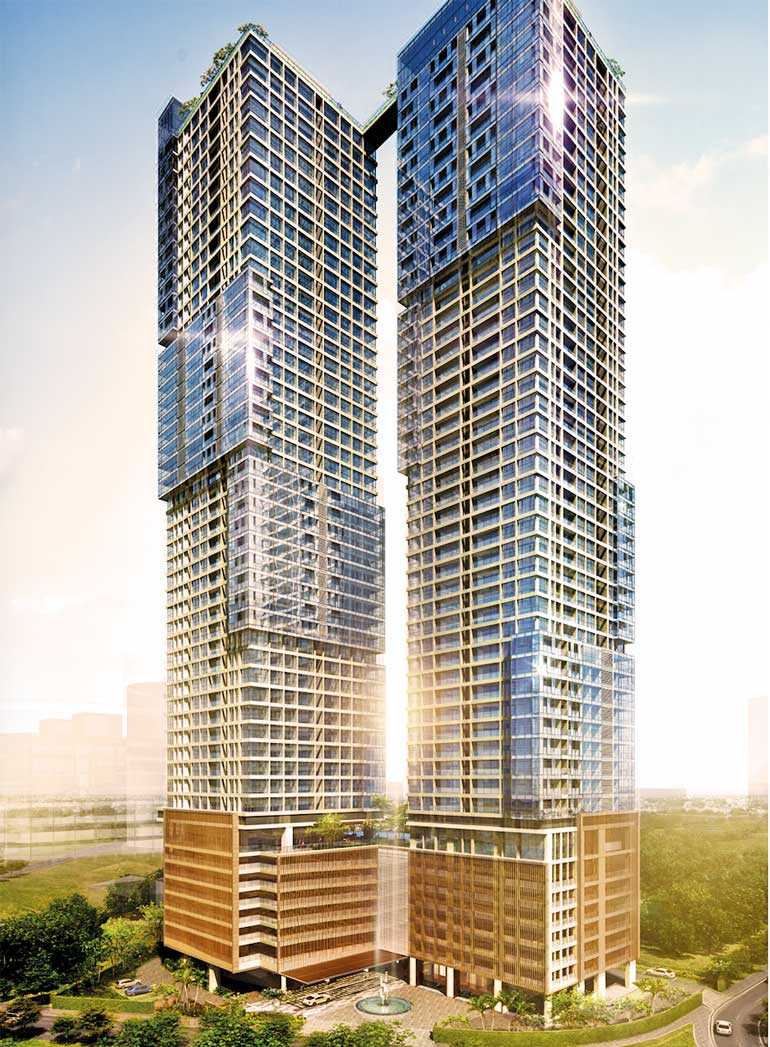 Capitol TwinPeaks at the coveted Beira Lakefront
---
Sales of super/luxury apartments continue into start of 2019. Real estate investment to regain momentum, post 2018 Q4 uncertainty
At the close of 2018, as Sri Lanka continued to experience economic and political uncertainty, the real estate industry of the nation continued to experience steady local and international interest within the super luxury (priced at $ 400- 550 per sq. ft.), luxury Colombo apartment segment (priced at $ 200-399 per sq. ft.), as well as the luxury beachfront apartment segment. Reduced interest was seen mainly in the first-time home buyer segment due to fluctuating exchange rates and lack of investment knowledge, however, with the dawn of 2019, this too has begun to stabilise. Properties that proved to guarantee high capital gains and rental yields upon completion continued with closure of sales prior to the start of 2019.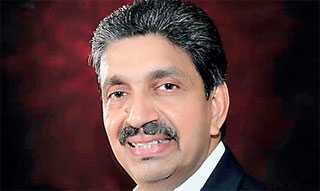 Capitol Developers Director Rohith Dissanayake
The developments that have since 2017 commenced construction, began so suggesting that 2018/2019 will act as a remarkable year to invest in Sri Lanka's property market, as the next 2-4 years show an expected 6000+ units to enter the market (KPMG, Sri Lanka Real Estate Report 2018).

Capitol Developers (member of the Sanken Group) Sales and Marketing Director Rohith Dissanayake said, "There is no denying that the final quarter of 2018 has been an uncertain one for Sri Lanka, however, with the need for rental properties arising from the knock-on effect of the Port City, continued global interest is apparent. Backed by the strength of the Sanken Group, which has contributed to approximately 70% of Colombo's residential, commercial and mixed-development projects, the group's flagship property – Capitol TwinPeaks stands as a testament to this as we came to the close of 2018. The 438 twin-tower project is 50% sold out now due to its expected high capital gains and rental yields upon completion, owing to its location at the coveted Beira Lakefront and its attractive unit mix for residents and investors alike."

Elysian Realty Ltd. Head of Sales and Marketing Buddhika Jayasinghe noted with regard to Southern Investment interest, "Our particular project in Mirissa has had increasing interest mainly due to its investment value of high capital gains and expected rental yields, this is due to the infrastructural developments in the coastal regions leading to enhanced accessibility and convenience. There is a general move in trend to seek out investment properties that also offer a resort-lifestyle. According to the Sri Lanka Tourism Development Authority, Sri Lanka ended 2018 with 2.33 million tourists, up by 10.3% over 2017. With increasing international interest from the business markets, the demand for both residential and commercial properties are predicted to rise within the next few years with IMF's 2018 report confirming Sri Lanka, now to be classified as a Middle Income Country. As the country continues to stabilise, there is no denying the investment potential available, particularly in real estate." A 2018 survey conducted in partnership by Lanka Property Web Real-estate Intelligence Unit (RIU) indicates that the majority of Sri Lankans prefer to invest in real estate, in comparison to the stock market or opting for bank savings. In one of the most detailed ground surveys carried out, 44.1% concluded they prefer to invest in real estate; 33.9% preferred to invest in fixed deposits; while 22% indicated their preference towards investing in stocks and trusts. As 2019 begins, there is a reaffirmation that real estate continues to grow in Sri Lanka, with FDI involvement, global travel and tourism increases and steady development of the nation's infrastructure.