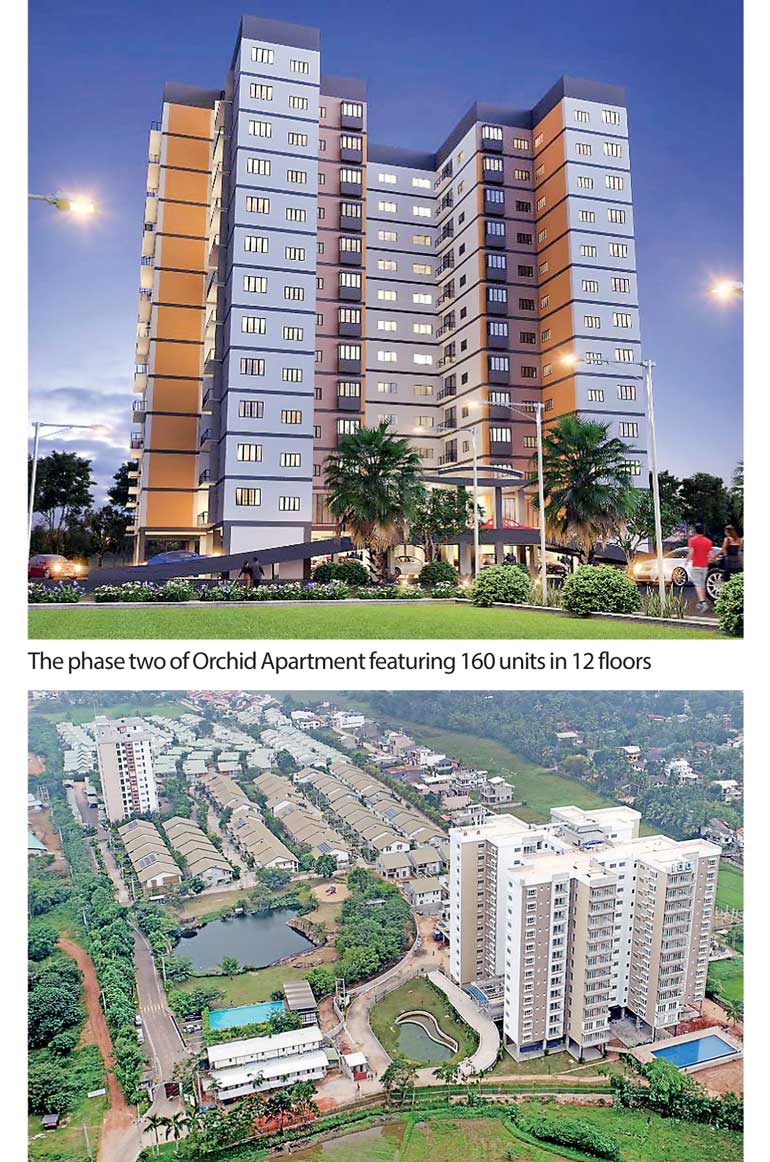 The Orchid Apartment-2, the third and final phase of the stunning 22-acre prime Orchid project in Malabe, is nearing completion, with 100 units already being successfully sold due to it being an ideal location for a home away from the city, progressive infrastructure developments underway, and the continued trust customers place in Nivasie Developers, the premier housing development company.

Built together with its parent company and renowned contractor, International Construction Consortium Ltd (ICC), the 12-storied apartment features 160 units, scheduled to complete and hand over keys to the respective owners by March this year.

The property value has exhibited a significant increase, due to the many commercial and residential infrastructure development projects in the area, fueling demand for executive rentals. Nivasie Developers Malabe Managing Director/CEO Herman Gonsal said: "As per the ongoing tax implementation on apartment purchases taking place from the new budget, to be gazette effective April 2018, Nivasie will be providing a tax exemption for all apartment purchases with a minimum of 30% payment before April. This will provide an automatic 15% price increase on the property invested. With only a few units left, Orchid by Nivasie has proven the most sought-after housing project in Malabe, and we are ambitious to focus on many similar projects in the future," he further added.

With its greenery surrounding nature - fresh air, less noise, a relaxing environment - and easy access to the outer circular highway, among various other plus factors, the entire project, which consists of 170 houses and two apartments housing 94 and 160 units respectively, has been a top-of-the-mind choice for customers looking to purchase or rent in the area.

"We take this moment to thank our loyal customers, who have been placing their utmost trust on our company for over seventeen years, and we look forward to provide more value to their investment in present and other similar projects further in the future," said Nivasie Developers Malabe General Manager Roshani Perera.

The Orchid project, owned by Nivasie Developers Malabe, is a stunning 22-acre prime property in Malabe, hosting an exclusive modern community with a mix of houses and apartments, including three large individual swimming pools, two walking paths, two large ponds and a children's playground, surrounded by lush green paddy fields. Nivasie and ICC together have successfully completed various projects, creating milestones in the construction and housing development industry large-scale housing development projects in Sri Lanka. With a rich and diverse experience for over 35 years, ICC has proved to be the country's pioneering construction company renowned for maintaining quality standards and timely delivery.