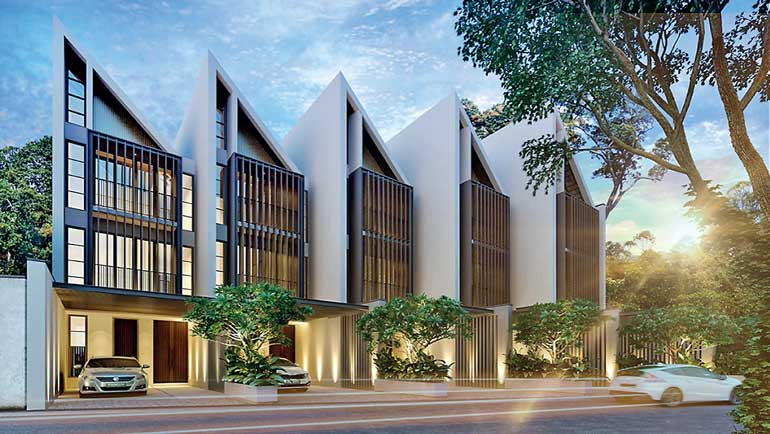 First-of-its-kind solution ideal for those seeking smaller living spaces
Landmark Developers, Sri Lanka's new property developer with innovative concepts and ideas for modern homes, has launched 'Nano Homes', a first-of-its-kind solution where the design is based on a combination of pre-engineered sections and sustainable construction..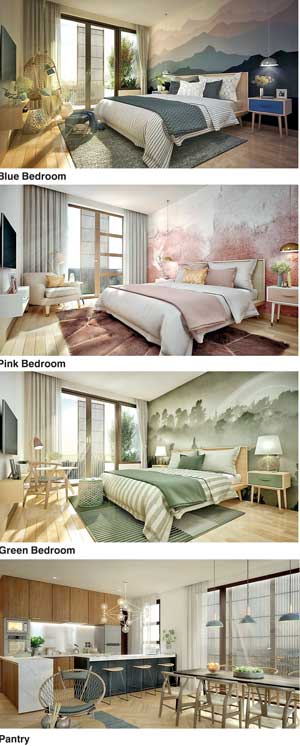 Nano Homes are compact housing solutions that are ideal for today's younger generation looking to buy their first home or for elderly individuals who are in search of low-maintenance housing to enjoy their retirement years with minimum hassle. A typical Nano Home would be a two or three-storied home offering a total area of 1,500 sq. ft upwards. It consists of two parking bays, two or three bedrooms, two bathrooms, as well as a pantry, dining, kitchen and living room.

One of the most attractive features of Nano Homes is the compact beauty which is derived from the optimum use of the limited land space utilised to build the home on. This compact nature of Nano Homes offers a sense of community by bringing people closer. All Nano Homes are built by combining the best of minimal living with smart technologies. Each unit includes the base facilities and amenities on top of which the client has the freedom and flexibility to design and build on based on his requirements and personal preferences. This gives the client the platform to choose key features of the home such as the number of rooms, bathrooms and type of flooring, while also adding innovative elements to create a signature living space that is different from other Nano Homes.

Led by a renowned businesswoman with over 30 years of experience in the design field and driven by a young, dedicated and enthusiastic team, Landmark Developers is a one-stop solution for innovative real estate solutions providing end-to-end services to clients in a collaborative environment to meet the varying requirements of every client. Along with their design and construction expertise, the company also offers legal, financial and banking consultancy services. Landmark currently has a partnership in the US with a focus on the states of California and Texas. In Australia, the company is operating in Melbourne, Sydney, Perth and Brisbane through their real estate partners.

Explaining the unique concept behind Nano Homes, Landmark Developers Managing Director Eksith Hapangama stated, "At Landmark, we have embarked on a mission to challenge the traditional approach Sri Lanka has been following in the real estate industry. We believe in taking risks so we came up with this new concept called 'Nano Homes' that we feel will be a game changer in the market. Nano Homes are ideal for the modern thinker; the enthusiastic and enigmatic entrepreneur keen on trying out novel living concepts; the artist who believes in prioritising aesthetic living spaces over the amount of square footage. All this is done using a combination of pre-engineered sections and sustainable construction which means that the cost benefit is passed on to our clients."

He further stated, "When you compare Nano Homes with an apartment, there are several reasons why a Nano Home is better. Firstly, when building Nano Homes, there is no destruction to the environment or disturbances in the neighbourhood. These days, apartment complexes are being put up in residential areas causing numerous issues. Some of these include cracking occurring in houses in the vicinity due to the piling, destruction of large portions of natural resources such as wetlands, noise pollution, increased traffic and overall disruption to quiet neighbourhoods. Nano Homes are the complete opposite of such destruction as the focus is on building simple, compact, environmentally-friendly and sustainable housing solutions."

In addition to Nano Homes, Landmark Developers also focuses on the construction of strategically-located low, mid and high-rise buildings for residential and commercial purposes including the management of such properties and providing construction expertise and services to clients. One of their other eye-catching innovative solutions is "Comfort Dwellings" which comprises affordable, high-quality homes with modern contemporary designs and architecture located in fast-developing suburban areas such as Thalahena, Malabe, Athurugiriya, Thalangama, Kaduwela, Kottawa, and Homagama.