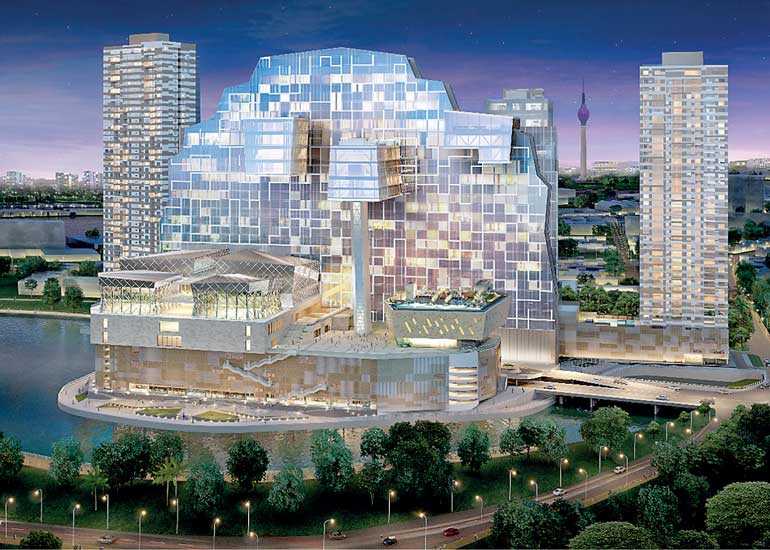 Says foreign investor confidence is on the rise following events in Gulf countries Oman and Qatar, as well as in the UK and the US
John Keells Properties successfully concluded a series of international roadshows to promote its two upcoming residential projects – TRI-ZEN and Cinnamon Life – among foreign investors and Sri Lankans living overseas.

The roadshows were held in Gulf countries Oman and Qatar, as well as in the UK and the US, generating strong interest from keen investors who are now increasingly turning to Sri Lanka as an appealing destination for foreign property investment.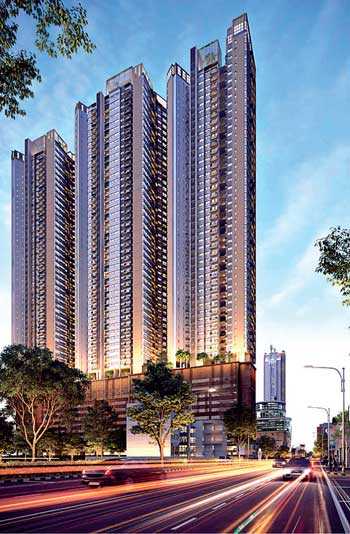 While the post-April dip in foreign investor confidence had a negative impact on Sri Lanka's economy, it has now been slated by industry experts that the country is back on track. The arrival of major shopping malls and luxury developments, good healthcare, a robust construction sector, and an economy well-positioned for prosperity, are all valuable draws for foreigners looking to diversify their investment portfolios abroad.

The John Keells Properties team was first in Oman and then Qatar in October and November to promote their attractive portfolio of luxury residential developments at the HNB Investor forum, the CDP training for Chartered Accountants in Qatar, where John Keells Holdings PLC Chief Marketing Officer – Property Sector and Executive Vice President Roshanie Jayasundera Moraes was the keynote speaker, and the Sri Lanka Quantity Surveyors Annual get-together. All events were well-attended by Sri Lankans who have excelled in their careers in both countries.

John Keells Properties promoted their latest developments in the UK, as a key sponsor of two influential events; the UK Sri Lankan Medical and Dental Association Ball, and the BRISLA (British Sri Lankan) awards 2019, where the team were able to showcase Cinnamon Life and TRI-ZEN to high net worth Sri Lankan doctors practicing in the UK, and at an event which recognised Sri Lankans that have excelled in their careers and businesses in the UK.

The majority of Sri Lankans living in the UK have the tendency to invest in apartments in Colombo either as a permanent place to return to post retirement, or as a 'holiday home' to stay in while escaping the winter periods.

As Sri Lanka's most trusted property developer and leading name in the real estate industry, John Keells Properties was given the opportunity to exhibit the growth potential of the country's real estate market to high net worth individuals and hedge fund managers – drawing parallels with countries such as Malaysia – reigniting confidence and encouraging investment in both of Sri Lanka's most highly anticipated developments.

Following the UK roadshows, the John Keells Properties team travelled further west to the US, to serve as a sponsor at the Sri Lankan Medical Association of North America Western Region Gala, held on 26 October. The event was held at the exclusive 'Jonathan Club' in Los Angeles and was attended by well over 300 people. Again, the property titan hosted its own event at the Hilton Hotel in Pasadena.

"Almost 25% of our buyers today are Sri Lankans that live overseas, and this number is growing exponentially. The response from our most recent international roadshows have indeed proven that investors are ready to commit to Sri Lanka's real estate market yet again," said John Keells Holdings Head of Sales – Property Sector and Assistant Vice President Nadeem Shums. "We were able to present our two most-awaited projects – TRI-ZEN and Cinnamon Life – at very impressive forums and are delighted with the responses and interest we have received from the large and appreciative audiences at all events."

TRI-ZEN – located at Union Place, Colombo 2 – is scheduled for completion in 2023, and promises a unique, urban lifestyle like no other. This high-rise residential development will comprise 891 modern units ranging from one- to three-bedroomed 'smart' apartments, starting from just Rs. 26 million.

The Group's flagship project Cinnamon Life is envisioned to be the heartbeat of the city whilst making its mark as Colombo's lifestyle capital. The development will comprise an 800-roomed five-star hotel, state-of-the-art shopping mall, a convention centre, office spaces, multi-purpose entertainment venues, restaurants, and premium residential apartments that will all offer the very essence of exclusivity and luxury. The apartments are priced at $410,000 upwards and will be handed over in the calendar year 2020. Buoyed by the strong interest for investments in its projects, John Keells Properties hopes to continue to reach out to international markets in the promotion of the great potential of the property sector in Sri Lanka, building even greater confidence particularly amongst the large and growing segment of Sri Lankans living overseas and looking to invest 'back home'.