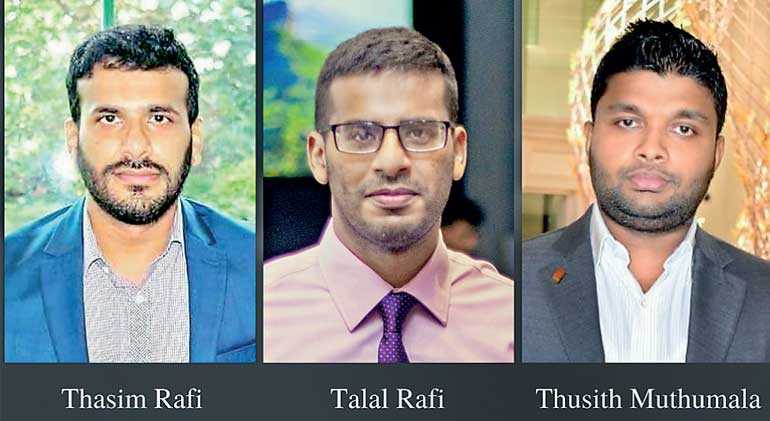 Current trend

in commercial property sector

Thasim Rafi: The current trend in the commercial property sector in Sri Lanka is positive, with a rising demand for Grade A office spaces, due to two factors. Firstly, FDI was at $1.5 Billion in 2017, which means that a lot of new foreign companies are entering Colombo, and this will naturally increase the demand for quality office spaces. Secondly, the One Belt One Road Initiative by China, and the Port City coming up with $ 20 billion worth of investments, will mean a lot of companies will need office spaces within close proximity to the Port City, mainly in Colombo 1,2 and 3. Therefore the demand for Grade A office spaces will remain high.

Colombo will continue to witness a shortage of Grade A office spaces, at least in the short term. Recently, a major developer of Grade A office spaces went public and their IPO exceeded Rs. 1 billion - and on top of that, the best performing companies in the Colombo Stock Exchange are both into the real estate and construction sectors, indicating the strength of the commercial property Sector in Sri Lanka.

Opportunities

in the commercial property sector

Talal Rafi: The commercial property sector remains buoyant, and remains the strongest out of all the other segments in the real estate market. Colombo is increasingly becoming a prominent city in South Asia, in terms of commercial property, and the IT industry is becoming stronger and the commencement of several IT companies will definitely increase the demand for quality office spaces in Colombo. Demand for modern state-of-the-art facilities are also a key opportunity for real estate developers as the high tech industry in Colombo is also growing steadily.

A key point I would like to mention is that business tourism is rising in Sri Lanka, and as a result, even the demand for serviced apartments is rising. A major developer has already started building a massive conference facility which can cater up to 5000 people, and this will boost business tourism, as Sri Lanka will get the opportunity to host mega corporate events like multinational companies' annual events, which are currently being held in cities like Mumbai, Singapore and Kuala Lumpur. Once these events come to Colombo, then business tourism will also rise, and therefore the construction of more mega conference facilities is imperative.

Hubpoint's future plans

Thusith Muthumala: The commercial property sector is continuing to experience an upward trajectory. Entrepreneurship is booming in Sri Lanka, a lot of new startups are emerging, and a lot of new venture capital firms starting up has also encouraged more startups. These startups are increasingly looking for hassle-free office spaces, without having to go through long-term contracts and unreasonable deposits. That is where we at Hubpoint are providing a solution to this pressing problem that currently exists, in terms of finding quality office spaces with flexible contracts.

We also have plans to expand to locations in Kandy and Galle, as these are upcoming areas with lots of talent, and also tourists will also be interested in flexible office spaces. The construction of the Central Expressway will definitely enhance the ease of connectivity between Colombo and Kandy, and therefore the commercial property sector will benefit immensely.