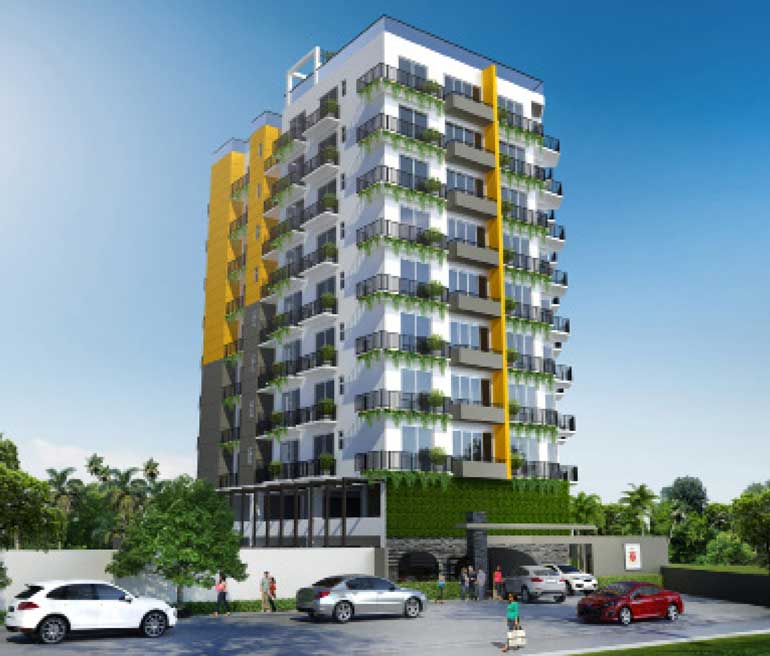 Kitra Space Development Ltd. which traces its roots back to 1990, in Central London, UK, launches its latest real estate venture in Sri Lanka at Polhengoda Terrace, Colombo 05 together with NK constructions Ltd. The company recently broke ground for the development enabling an exclusive selection of invitees to familiarise themselves with the project.

Excelsior Residencies their newest development is a place where premium lifestyle, everyday convenience and luxurious design come together to present a unique residential offering in the Colombo's most dynamic precinct. Taking inspiration from the best elements of the British architecture and the real estate industry, but in a way that is tailor-made for the local interests, Excelsior residencies create a spectacular tower that house 32 exclusive residences with upscale amenities at a high level of sophistication.

With an extensive experience in construction and real estate industry, Kitra Space Developments Ltd., boasts of a large portfolio of multi-story housing developments across South-East of London and low-rise housing estates, conversion developments and day nurseries across the region.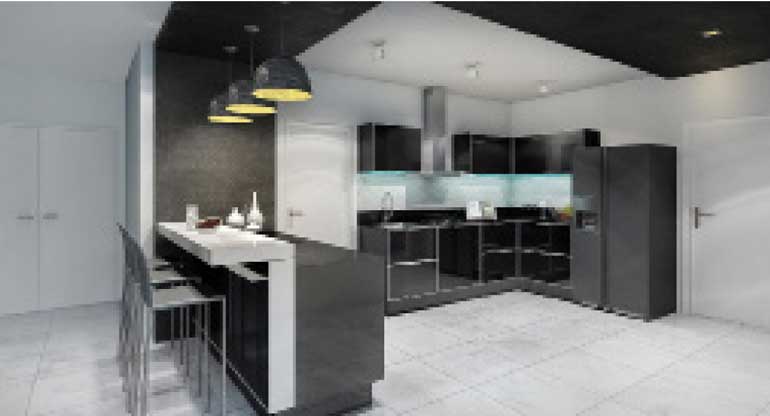 The design and the construction of the project is awarded to NK Constructions Ltd; a specialised contractor with a wide ranging portfolio of construction, interior designing and refurbishment projects while the development reflects the creative vision of the renowned architect Darnie Rajapaksa. The structural support for the project is extended by Dayananda Associates Ltd. and legal consultant is Thushara Sapukotanage and the project is exclusively marketed through Real Estate Partner Ltd.

Commenting on the project, Kitra Space Devel-opment Chief Executive Officer Shandakumar said, "With a secluded pool, a kids pool, a state-of-the-art fitness centre, a yoga terrace, a modern mini theatre, a conference room with multi-media, along with the refreshing green hues of a natural garden and a magnificent rooftop retreat at Excelsior Residencies embodies everything we know about creating environments in which our residents can enjoy an exceptionally high standard of living. At Kitra Space Developments, everything we do is about people, how they live their lives, how they interact, how they experience the place they live in."

Each residence is designed with a classic sophisticated palette of materials and fittings executed with the finest contemporary details in order to blend the design and practicality. Each unit which is approximately 1,500 sq. ft. in size with three bedrooms provides spacious indoor and outdoor living spaces. High ceiling accentuate the sense of flow in the open plan while the gourmet kitchen together with impeccable light and sanitary fixtures and fittings beautifully complement the overall product offering.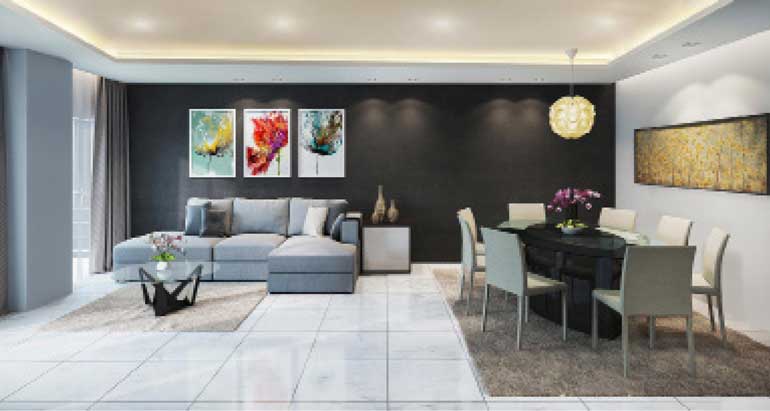 "For NK constructions, it's in deed an honour and a privilege for us to work with Kitra Space Development Ltd. in this project.

With a professional team of in-house architects, engineers, quantity surveyors we devote enormous amount of time to shape the entire living experience of the potential residents, ensuring that the places we build have an inherent value far beyond their interior specifications," said NK Constructions Ltd. Managing Director Nawa Krishnapillai. Devised at the heart of Colombo, amidst the prestigious neighbourhood of Polhengoda Terrace and with easy access to all that the city got to offer, Excelsior Residencies is a project of greatest significance. With interesting payment facilities through reputed banks in the country, Excelsior Residencies provides a rare and seldom-repeated opportunity to invest in a first class living accommodation of the highest possible standard, right at the heart of Colombo, thus beckoning both city dwellers and savvy investors equally.

The development is currently at the pilling stage and is scheduled to be completed by May 2019.