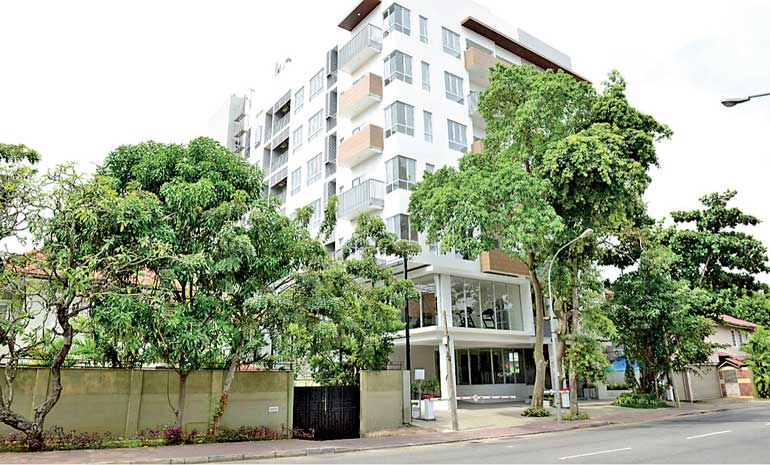 Capitol Elite on Horton Place is now sold out; completed on time
Capitol Developers has announced that Colombo's newest and most coveted address, Capitol Elite, has been successfully sold out! The project was completed in a timely manner as promised to customers, with the handing over of apartments to customers to be held at the end of September. Capitol Elite offers a stunning selection of elegantly designed apartments that exude elegance and exclusivity in equal measure. Developed by the country's pre-eminent real estate developer, Capitol Developers, the project's value is further enhanced by construction partner Sanken, a pioneer in the Sri Lankan construction industry.

Capitol Developers ensures the success of its properties through its astute ability to find highly prized locations in upscale areas of the city where prospective customers aspire to live in. This ability to pinpoint the best locations for constructing luxury apartments is coupled with exceptional customer service. Right from the time the customer books a Capitol Developers' property until the time of taking ownership of the completed apartments – all aspects of the process are facilitated by warm and professional staff who keep customers updated about the progress of the project. Finally, the ability to deliver the project on-time, as per the original schedule, gives customers an immensely secure and satisfied feeling.

Properties by Capitol Developers have proved to be stable and wise investments in the past, early this year, the company has given delivery of Capitol 7 on schedule, followed by Capitol Elite, which is now completed and sold out. Eager owners of Capitol Elite apartments will take possession of their dream home in a few days.

As the construction partner, Sanken ensures high quality of construction and flawless finishes that delight Capitol Developers' customers. The apt location, design, pricing and exclusivity of projects by Capitol Developers ensure high return on investment for customers. Projects by the company are prized by investors seeking high rentals and rapid appreciation of their real estate investment. As a result, prospective customers and investors are eagerly tuned into the company's ongoing projects such as Capitol TwinPeaks, which is scheduled to be delivered on schedule in 2020. Luxury living at its best, the combined synergies of Capitol Developers and Sanken Construction, makes this an impeccable investment which will accrue high returns. The 470-apartment twin tower project is located at 24, Staple Street, Colombo 02.