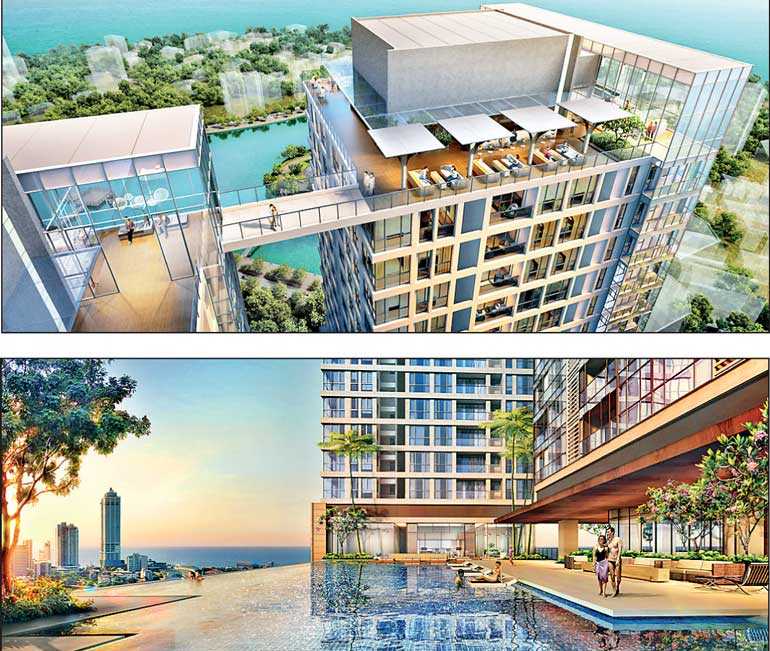 Capitol TwinPeaks, a venture under Sanken Group, located at Union Place, Colombo 2, is poised to be Colombo's prime real estate opportunity for 2019/ 2020 based on 3-factor analysis: location, time, and quality.

Real estate investment involves a relatively favourable risk/reward profile, with relatively low liquidity (ease of entry and exit). With location as one of the most important factors to consider when investing in real estate, it poses a direct profitability correlation in real estate investment.


The increase in profitability for real estate investment is proportionate to proximity to amenities, peaceful conforming areas, neighbourhood status, scenic views, leisure districts, commercial areas, transport hubs, etc. Areas such as Colombo 2 offer an attractive mid-to-long-term profitability scope, of how the locality is expected to evolve over the investment period. With the conversion of Colombo 2 to Colombo's new Metropolitan Centre there is an expected increase in property valuation in the long run.

As construction of Capitol TwinPeaks continues ahead of schedule, through Sanken's continued promise to deliver on time, in full: the project now forges forward with 20 floors completed ahead of schedule (with 50% sold). Particularly in a developing market such as Sri Lanka's, timely delivery is a vital part of ensuring maximum real estate profitability for capital gains as well as rental yields.

With the addition of the guaranteed delivery timelines, Capitol TwinPeaks is widely expected to pull in high rental yields and capital gains upon completion.

Offering international standard apartments for sale, that feature the best in quality in construction, architecture and its interiors, Capitol TwinPeaks' property specifications range from European standard finishes to customisable sky bungalows. The project has continuously appealed to those seeking apartment city living/ vertical lifestyles as well as those seeking real estate opportunities that offers a high return on investment.