Ruchi Gunewardene and Aliakber Alihussain of Brand Finance Lanka provide a unique analysis to a newly emerging category in Sri Lanka luxury property destinations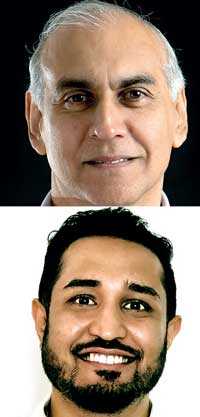 Sri Lanka's lower middle-income status with a per capita GDP of $4,065 is resulting in a transformational surge in the physical environment through the many construction projects that dot the landscape around Colombo. Currently,while most of theseare centred in and aroundthe city, there are already early signs of expansion into Galle, Kandy and even Kurunegala. The scope of these projects vary, as can be seen from the many distinctive landmarks such as Colombo Port City,Cinnamon Life, The One, Shangri-La's One Galle Face, Altair, Havelock City, Colombo City Centre, Twin Towers, Odel Mall and the newly opened Marino Mall amongst many others.

As the scale and numbers of these mega investments increase, a level of expertise for marketing them has been a crucial requirement to ensure viability and success.In response to this challenge,a new group of sophisticated sales teams has emerged, supported by sleek advertising and promotions. A critical but often overlooked component,however, is the role a brand can play to drive customer engagement, which in our view is a vital missing component in the tools that can be deployed; especially since the success of these projects hinge on a single factor: Bringing in footfall or securing bookings.

Many of these projects are of such a scale that they are destinations since the sole purpose is to attract customers to either live there or to visit temporarily for leisure activities. Success and returns on these multi-billionrupee projects are entirely dependent on the level of customer engagement that can be achieved, for which the starting point should be to define the brand. This is the platform or the fundamental base upon which the project should be designed and the brief around which the architects should work, thereby creating a holistic experience. This process brings the customer to the heart of the concept right at the outset, which can go a long way to ensure relevance and a unique experience.Marketing to customers is therefore not an after thought once the destination has been finalised, but is woven into the very fabric of the project itself. In creating the brand, considerations should be made on how the project could deliver livability, shopping, hospitality and entertainment based on the offerings. Therefore whether for a mixed development or solely a single purpose of providing living spaces, the customer experience sets the base for everything else to follow. The challenge is to move away from the usual 'exclusive' real estate development project which is lifeless and dull to one that is inclusive, a living, breathing space that is dynamic and aspirational. In marketingthese destinations, they need to go beyond the ubiquitous happy faces that adorn the brochures to that of creatingspaces that are anchored on unique features, creatingemotional feelings that truly resonate.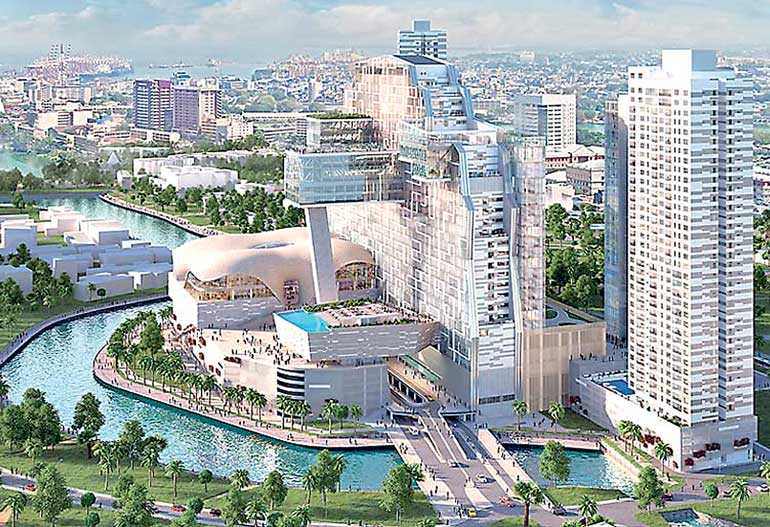 A brand is not about the logo, name or colours; it is the platform that becomes the main filter for the key decisions that are being made. Moreover, it becomes a basis for action in the placement, programming and the choices of design and unique elements that are built into the destination.

Fairway Clearpoint residencies is one such initiative that differentiated itself by embracing sustainable design and appealing to customers who value sustainability through minimalising its ecological footprint. It set out to be a vertical garden in the world, with planted terraces circling the entire structure and an inbuilt self-sustaining watering system. Guided by it's cutting-edge yet holistic design approach, the building features several sustainability features that substantially reduce the energy and water consumption of its residents, while providing a level of comfort and luxury that is truly in harmony with nature.

This is a great example of building places not merely to live, but to thrive and embrace through fresh perspectives introduced into the design features.

Another Colombo destination that has truly embraced this approach and 'got it', is Park Street Mews.

This is a socio-cultural entertainment hot spot, which has been carefully curated and has beautifully evolved into aunique Colombo night venue. The main point is, that this has not happened by accident, but has been diligently thought through to provide the right blends of entertainment and culinary variety. Park Street Mews is a microcosm of the world's gastronomic experiences that attract worldly customers to it and which makes it a 'happening' place. It's no coincidence that the music from the bar at the French restaurant fiercely competes with the music from the Curve Bar right opposite and that both sit at the top to create a vibrant tone throughout the street.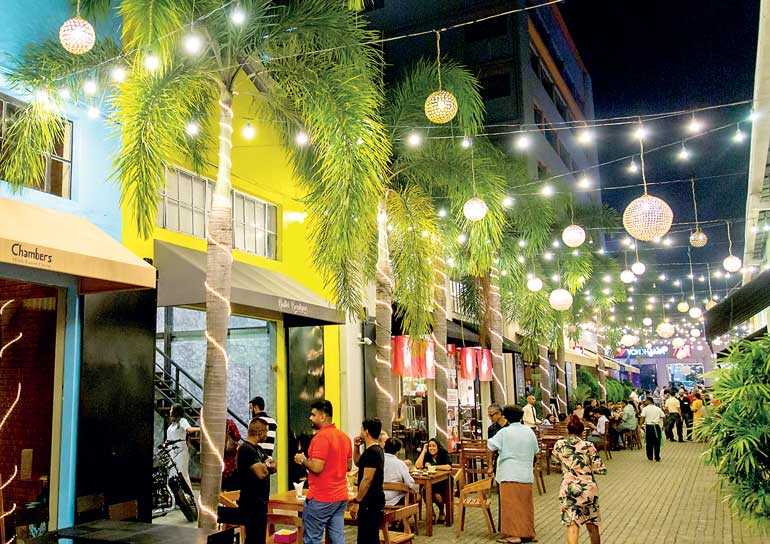 The brand guides the type of community that is envisaged, the evolution and development of the destination, keeping in mind the business strategy on the one hand and the customer mind set on the other. This leads to ensuring the customer is enveloped in the entire destination right from the outset, rather than the ad hoc fitting in of spaces for shops and entertainment that happen in most cases.

The mixed development Cinnamon Life destination sets out to be the epitome of inspired living in a contemporary Sri Lankan context. The brand has been cleverly designed to reflect this by focusing on people who are seeking ways to enjoy quality time with friends and family by designing modern, iconic and vibrant spaces around the best of contemporary Sri Lankan culture, entertainment, hospitality and cuisine. Cinnamon Life will seek to establish the coolest places to enjoy life's best moments in the hottest locations in its mini city.Still in its development phase, the marketing of Cinnamon Life has already begun and is expected to build-up to a climax once the destinationis unveiled in 2020.

These few examples provide the myriad opportunities available for destinations to build brands. With a relevant, credible and unique brand built on insights, the role of marketing and sales becomeso much easier to execute, since the product itself and its positioning are already embedded and connected to customer's mindset, ensuring financial returns for these bold and massive investments.

For more information or to contact, email [email protected]