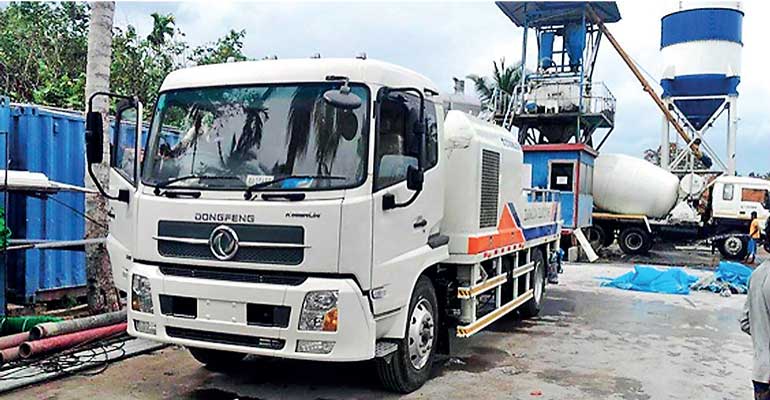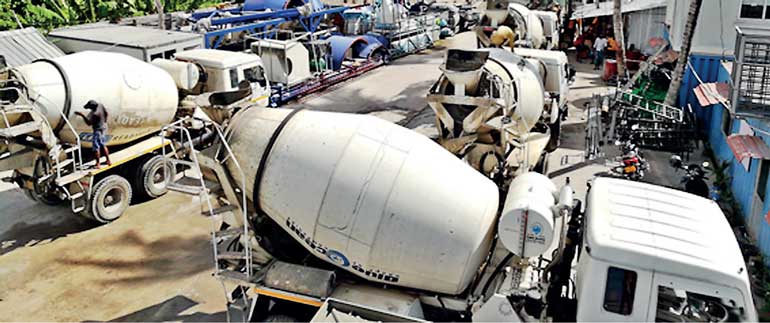 In a bid to support the Blue Ocean Group's ongoing construction projects in the Northern Province, Link Ready-mix, a subsidiary of the Group, has obtained a new ready-mix batching plant at No. 21/1, Kandy Road, Navatkuli, Jaffna.

The Group is currently involved in a number of large-scale Government construction projects in the Northern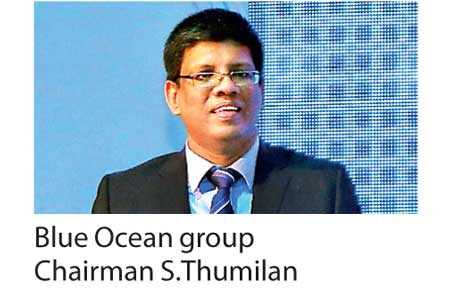 Province which include multiple projects for the Medicine, Engineering and Managements faculties of the University of Jaffna, Holy Family Convent, Jaffna and the Imaging Investigation Department and Ward Complex for Thellippalai Hospital's Cancer Unit.

Blue Ocean Group Chairman S. Thumilan commenting on the latest development said: "We are proud to have partnered with the Government in the efforts to rebuild Sri Lanka. Our companies are currently involved in a large number of Government-funded projects and we keep winning more as we have proven our integrity and professionalism over and over again. Obtaining of the new ready-mix plant in Jaffna is a testimony to our commitment to the work we do. This strategically located plant will enable fast delivery and speedy response to changes in client schedules."

Link Ready Mix Ltd. is the pioneer and leader of the ready-mix concrete industry in Sri Lanka. It commenced operations with the supply of ready-mix concrete to the World Trade Centre in Colombo where it delivered a mega 55,000m3 of concrete under stringent quality and demanding performance standards. Since then the company has provided concreting solutions to many large and small scale projects adapting to the needs of the project and working with a variety of local and foreign contractors.

Link Ready Mix Ltd. handles over 60,000 cubic meters of concrete annually. With over 20 years of experience in providing quality concreting solutions to large, medium, and small scale enterprises, The Company's competitive advantage is embodied in its efficient cost structure and 24-7 support.

Its expertise is in providing and developing workable concreting solutions and "best-of-breed" ready-mix design mixes for both mega scale projects and small scale constructions. These include commercial buildings, residential buildings, bridges and highways. In response to project requirements Link Ready Mix also provides mobile batching plant services.