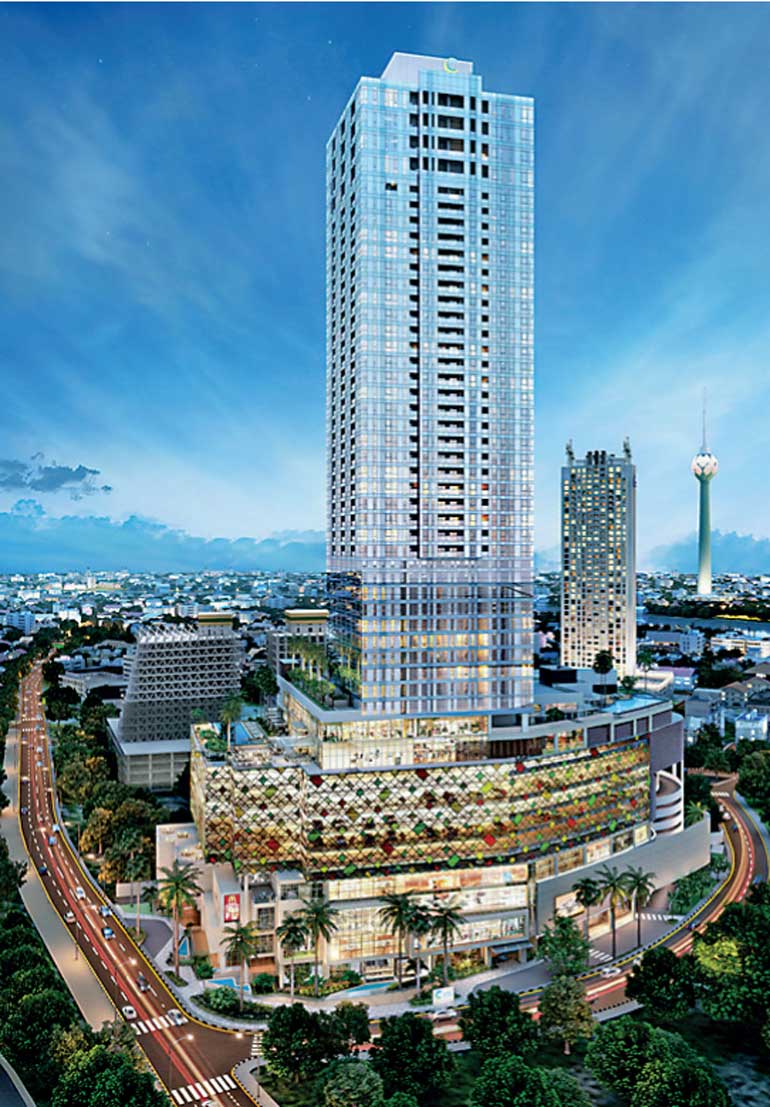 As a testament to Colombo City Centre's significant innovations in real estate, hospitality and urban planning, the mixed-use venture was awarded the prestigious "Asia's Greatest Brand" award at the second edition of Asia's Greatest Brands & Leaders 2017, which was recently held at the Marina Bay Sands Expo and Convention Centre, Singapore.

"We are overjoyed and humbled at the same time to have been awarded as Asia's Greatest Brand. We are committed to bringing world class development to the denizens of Colombo. And this award motivates us to stay strong on that vision," said CEO Colombo City Centre Anand Sundaram regarding the momentous nature of the award.

Colombo City Centre was one of more than 100 brands and business leaders who were honoured at the glamorous occasion. This award served as a noteworthy acknowledgement of CCC's innovative retail and real estate offerings, which will revolutionise high-end urban living for Sri Lankan citizens.

The Asia's Greatest Brands & Leaders 2017 was a premier event organised by AsiaOne Magazine, a reputed business publication based in Singapore. The ceremony aimed to recognise the outstanding contributions by specific brands in their respective fields across Asia. Each award honouree was also researched, reviewed and assessed by the United Research Services and PricewaterhouseCoopers P.L., a globally renowned multinational accounting firm.

Developed by the Abans Group in collaboration with the NextStory Group, Colombo City Centre is on track to becoming an iconic landmark in the downtown Colombo skyline. Incorporating an innovative design by Aedas, which pays reference to the dynamic culture, history and colonial heritage of Colombo, this development will uplift the standards for high-end lifestyles in Sri Lanka.

Divided into three phases, the project will include exclusive residences that will boast the highest quality in upscale vertical living; a one-of-a-kind five-floor retail lifestyle mall that will host premium retail brands, a multi-cuisine food court, a spectacular six-screen cineplex and more; and Next Hotel, the flagship brand of NextStory Group that will feature a futuristic approach towards accommodating the needs of professional business travelers.

The residences, which have been carefully curated for the Colombo citizens of today, will showcase stunning, awe-inspiring views of the emerald-green Beira Lake, Indian Ocean and the luminous city skyline.

Further, Colombo City Centre has been strategically positioned in an upmarket location within the Central Business District, where some of Sri Lanka's best schools, hospitals, shopping arcades, historical monuments and more are situated just a few minutes away. Apartment values have already appreciated over 40% since 2016, which greatly enhances the short-term and long-term value of the development for potential investors. Residents will also receive a freehold title to their residences.

Besides the "Asia's Greatest Brand" award, this unique development has attained immense critical acclaim and international accolades including the coveted "Most Promising Mixed Use Development" award by CMO Asia, Singapore, 2017.

The team that arranges site visits, tours of the show suite and full reviews of the project can be contacted on +94-766-652-652 or via sales@colombocitycentre.lk.