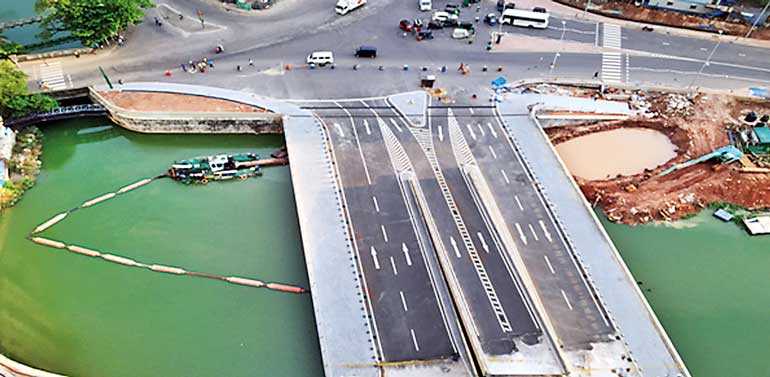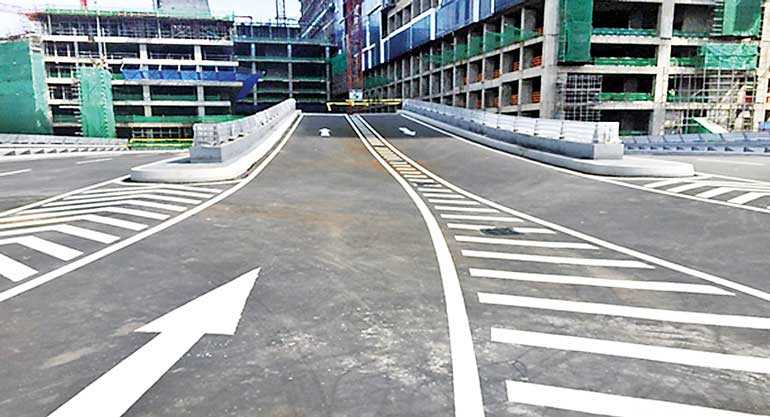 The completed Beira Lake Bridge Project of Cinnamon Life
The Waterfront Integrated Resort Project (Cinnamon Life) is one of the iconic and multi-faceted developments coming up in the city of Colombo by Water Front Properties Ltd, a subsidiary of John Keells Holdings. Access Engineering PLC, one of the eminent engineering companies in Sri Lanka, was awarded with multiple contracts relevant to specific operations of the development, and recently completed the design and construction of the Beira Lake Bridge and associated works of the project.

The multi-faceted development, which is designed by a famous British-based Sri Lankan architect, Cecil Balmond, consists of a luxury hotel, convention centre, entertainment facilities, international standard shopping mall, luxury condominiums and office space. The location of the development along the banks of the Beira Lake requires a bridge to be constructed, connecting the development to Justice Akbar Mawatha.

Access Engineering PLC had been awarded the contract to handle design and construction work on this 35-metre-wide and 50-metre-long steel concrete composite bridge, which is built upon three piers and one abutment connecting one of the buildings of the development to Justice Akbar Mawatha. The design and supply of the steel superstructure was undertaken by Centunion S.A. of Spain. The bridge consists of six lanes, with aluminium claddings on either side, flower troughs, high mast light towers and decorative lamps, while the deck is constructed of pre-cast concrete slabs and in-situ concrete finished with asphalt concrete. The deck, which rises from the side of Justice Akbar Mawatha, subsequently diverges into two key lanes, which give easy access to the hotel development and condominium development.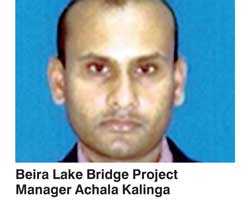 The proposed bridge is developed as the main access point to the development, and provides easy access from Justice Akbar Mawatha. Also the bridge significantly improves the aesthetic appeal of the waterfront development and Colombo's city architecture.

"The project being located in the middle of urbanity, the engineering team at Access Engineering PLC constructed a temporary earthen platform (Cofferdam) consuming over 3000 cubes of imported soil in order to create workspace for the project. Two platforms of over 1000 square meters were constructed at Justice Akbar Mawatha and the side of the building, without disturbing the natural water flow of the Beira Lake. It was a challenging task to pursue the project with the city congestion and natural landscape, yet we are quite contented to see the project reaches its scheduled completion, adding value to the overall city aesthetic," said Beira Lake Bridge Project Manager Achala Kalinga.