Access Engineering PLC has commenced the construction work of the Anuradhapura North Water Supply Project – Phase 1. The project is spearheaded by the National Water Supply and Drainage Board for the purpose of providing potable water in Divisional Secretariat Rambewa and Madawachchiya.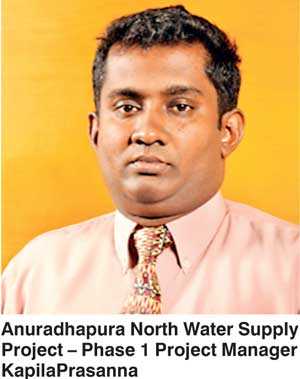 The scope of the project includes the construction of an intake facility, flow control structures, water treatment plants, three ground reservoirs, four elevated water towers and associate building works and electro-mechanical works. The project is scheduled to be executed in six locations; Mahakandarawewa, Rambewa, Madawachchiya, Issinbassagala, Ethakada, Pihimbiyagollawa (East Rambewa).

"It is a pleasure for Access Engineering to be a part of a project that is intended to provide safe potable water and sanitation to Rambewawa and Madawachichiya divisional secretariats. Water is a basic necessity and the provision of safe potable water service will directly enhance the quality of life of these communities which are subject to expand to about 115,500 people in number by around 2034."

"Locating water for construction is and was one of the major challenges faced from the beginning of the project, yet we are confident that we can achieve the substantial completion of this water project by April, 2020 and we believe the overall completion of this project will create a significant impact to the lives of surrounding neighbourhoods," noted Anuradhapura North Water Supply Project – Phase 1 Project Manager KapilaPrasanna.