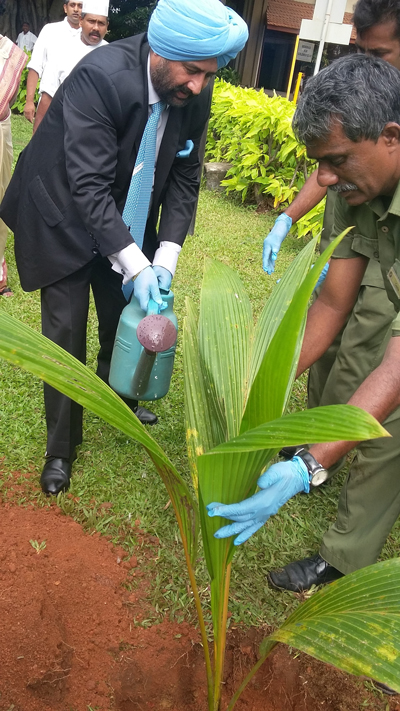 Area Director and General Manager Sarabjeet Singh on Friday planted a King Coconut tree on the occasion of World Environment Day to create awareness for environment
The UNEP declared the WED theme this year is 'Seven Billion Dreams. One Planet. Consume with Care'. Living within planetary boundaries is the most promising strategy for ensuring a healthy future. Human prosperity need not cost the earth. Living sustainably is about doing more and better with less. It's about knowing that rising rates of natural resource use and the environmental impacts that occur is not a necessary by-product of economic growth.

Taj Samudra, Colombo has always been a supporter of green economy and environmental sustainability. Preserving nature and preventing pollution is a mandatory topic in the hotel.

Area Director and General Manager Sarabjeet Singh together with the Taj team celebrated the World Environment day on Friday, 5 June by planting a king coconut tree at the North Lawn. The Taj team went the extra mile to create awareness of the importance of World Environment Day 2015.