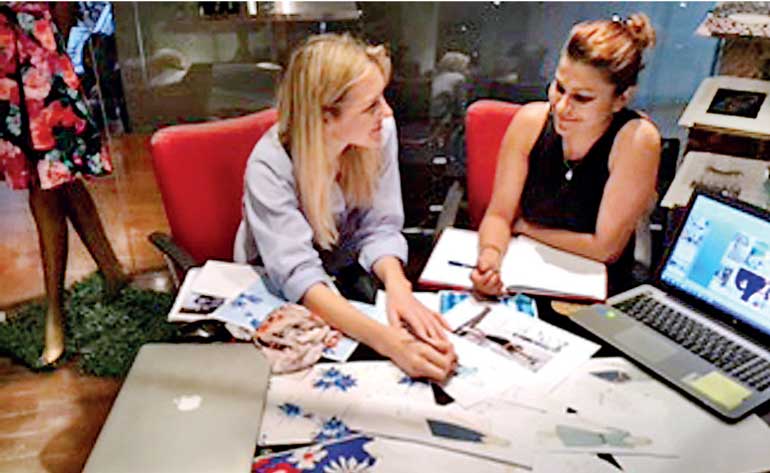 Timex Garments will be part of this year's Mercedes-Benz Fashion Runways held as part of the annual Sri Lanka Design Festival. With decades of experience in crafting womenswear for international brands, Timex is now presenting its own collection 'Tropical City Style' to add to the overall theme of the Mercedes-Benz Runways this year – Travel fashion.

The collection concept speaks to the new-age traveller whose journey not only goes through nature trails, but also includes city roads and urban experience. Timex's take on tropical city style will be a collection crafted to add value to this urban travel experience and will draw inspiration from the vibrant colours and shapes in the tropics. With Timex having its own high tech set-up for embroidery, laser cutting, permanent pleating, etc., along with resources for intricate works such as hand beading, the collection will carry beautiful prints and details to inspire urban travel.

Timex is an apparel manufacturer that has made serious investments on design and creativity. With its own in-house design teams not only in Sri Lanka, but also in Europe and America, Timex has the capacity to take on fashion projects from creative inception. Their UK design studio in London designs, develops and markets apparel products for customers there, while their operation in Ludwigsburg in Germany also designs develops and markets apparel product from European customers.

Overall, Timex has emerged as expert in what they do, and is now specialising in certain fashion processes such as designing and sourcing, printing, value addition methods, manufacturing and even retail. Timex has a giant workforce of over 100,000 professionals and 17 facilities in Sri Lanka and Bangladesh. Timex is part of Sri Lanka Apparel's 'Garments without Guilt' ideology and the Joint Apparel Association Forum and has been awarded for their conscientious fashion business by global entities like Ethical Trading Initiative (ETI). Timex's expert fashion making has been trusted and commissioned by major fashion brands.

Timex's call for international style-savvy travellers to explore the city will be presented on Sri Lanka Design Festival's Mercedes-Benz Fashion Runways on 5 November at the SLECC, Colombo. Presented in front of a powerful audience of consisting of retailers, sourcing specialists, fashion thought leaders, regional manufacturers and media, the Timex 'Tropical City Style' collection will show the level at which local manufacturers are capable of infusing design and creativity with apparel technology; the collection will be streamed live worldwide on digital media projecting Sri Lanka's emerging role as a destination for travel style and posing a direct invitation for travel and design focused retailers and brands to make fashion business with our industry.

The Mercedes-Benz Fashion runways featuring Timex Garments among other big players in Sri Lanka Apparel will be hosted as part of Sri Lanka Design Festival by AOD in partnership with DIMO hosting Mercedes-Benz Fashion Runways, Coats Thread – Official Thread and Zip Partner, GT Nexus – Official Technology Partner, HNB – Official Banking Partner, Mount Lavinia Hotel – Official Host, Wijeya Newspapers Group – Print Media Partner, Just-Style – International Media Partner, Free Lanka –Official Beverage Partner, Secquoro – Business Transformation Partner, Salon Kess – Official Hair & Make up Partner and We Are Designers as well key apparel industry participants MAS, Hirdaramani, Timex, Star Garments, LICC, MRC, Nor Lanka, Orit, Innovative Knits, EKKO, Union Apparel, Penguin, Lanka Leather, Rakshaa, Textured Jersey, Avirate and Vogue Tex. The event is endorsed by the Joint Apparel Association Forum.

For more information, contact the SLDF secretariat on 076 777 0306, 5867772-3 email info@srilankadesignfestival.com or walk in between 9 a.m.-5 p.m. to the Sri Lanka Design Festival Secretariat at AOD, 29, Laurie's Road, Colombo 4.