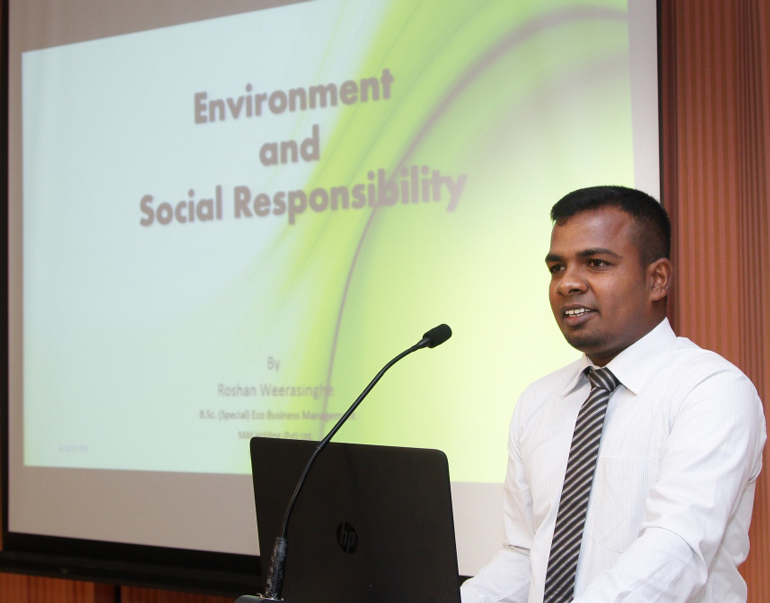 The resource person attached to IEPSL conducting the session on Environment and social responsibility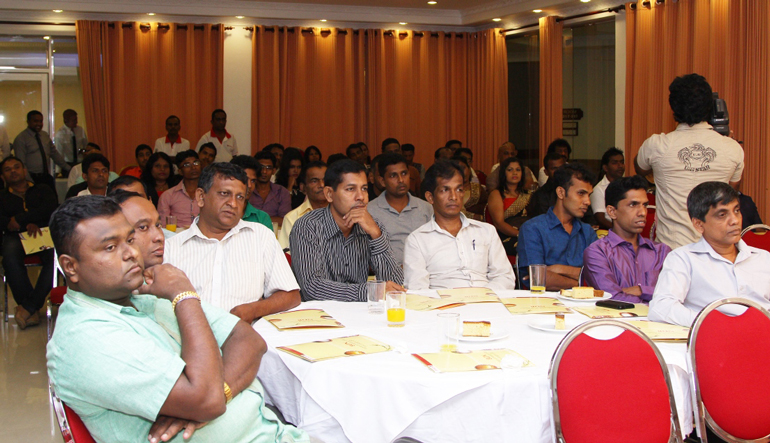 Some of the participants in attendance at the workshop held in Embilipitiya
NDB recently introduced a program to educate small and medium entrepreneurs (SME) on environment and social management processes. The program, which shares valuable knowledge on sustainable business practices, is conducted in conjunction with the regional SME workshops organised by the bank.

NDB follows an Environmental and Social Management System (ESMS) which envisages identifying environmental and social risks and impacts of the projects it finances; while advising the clients on how to mitigate such risks at a very early stage of the credit evaluation. This system is an integral part of the credit policy and credit evaluation process of financing projects in the bank. Thus NDB believes that educating customers on these aspects is vital as it bears long term benefits for the clients and helps them develop more sustainable businesses over time.

Resource persons for the training sessions conducted by NDB are drawn from the Institute of Environmental Professionals Sri Lanka (IEPSL) and the sessions are led by qualified officers registered with the Central Environment Authority (CEA) with experience in dealing with business related projects. Further, NDB has also has taken steps to educate the bank's credit officers on the latest developments in Environment and Social management practices for business purposes; ensuring that the appraisals of client business proposals are conducted with maximum accuracy and care.