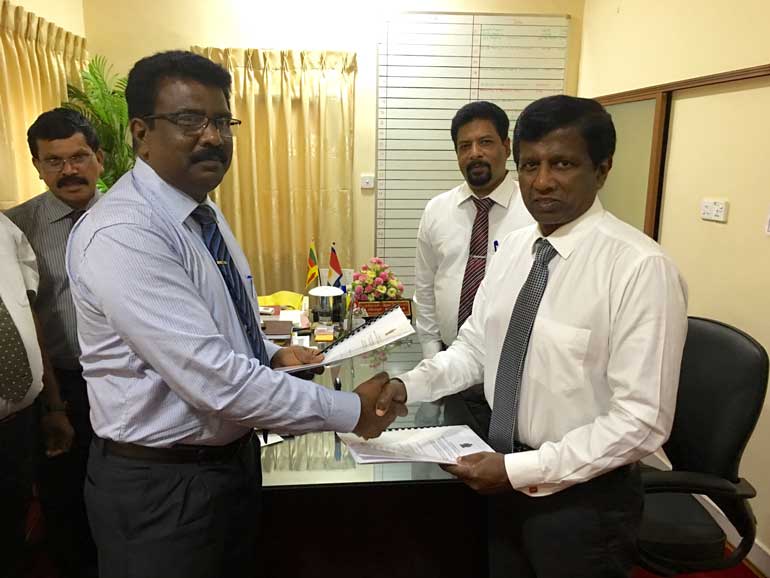 With the intent of developing rural roads in all provinces, the Road Development Authority (RDA) has initiated the island wide iRoad Project upon the instruction of the Leader of the House, Minister of Higher Education and Highways Lakshman Kiriella.

This project is currently successfully underway in many provinces of the country. Roads in the Northern, Eastern and many other provinces were left in a decrepit state as only selected areas were developed during the previous regime. Therefore under the new government's vision, Minister Lakshman Kiriella's intent is to grant all areas equal benefits. Through the iRoad Rural Road Rehabilitation Project, 587 roads will be rehabilitated covering 1327.64 km of road. This is inclusive of five districts within the province. This project will be funded by the Asian Development Bank (ADB).

The Memorandum of Understanding (MoU) was signed to rehabilitate the proposed roads in the Northern Province on15/6/2016. RDA Chairman Nihal Sooriyaarachchi and Northern Province Chief Secretary A. Pathinadhan signed the MoUs on behalf of the Road Development Authority and the Northern Provincial Council respectively.